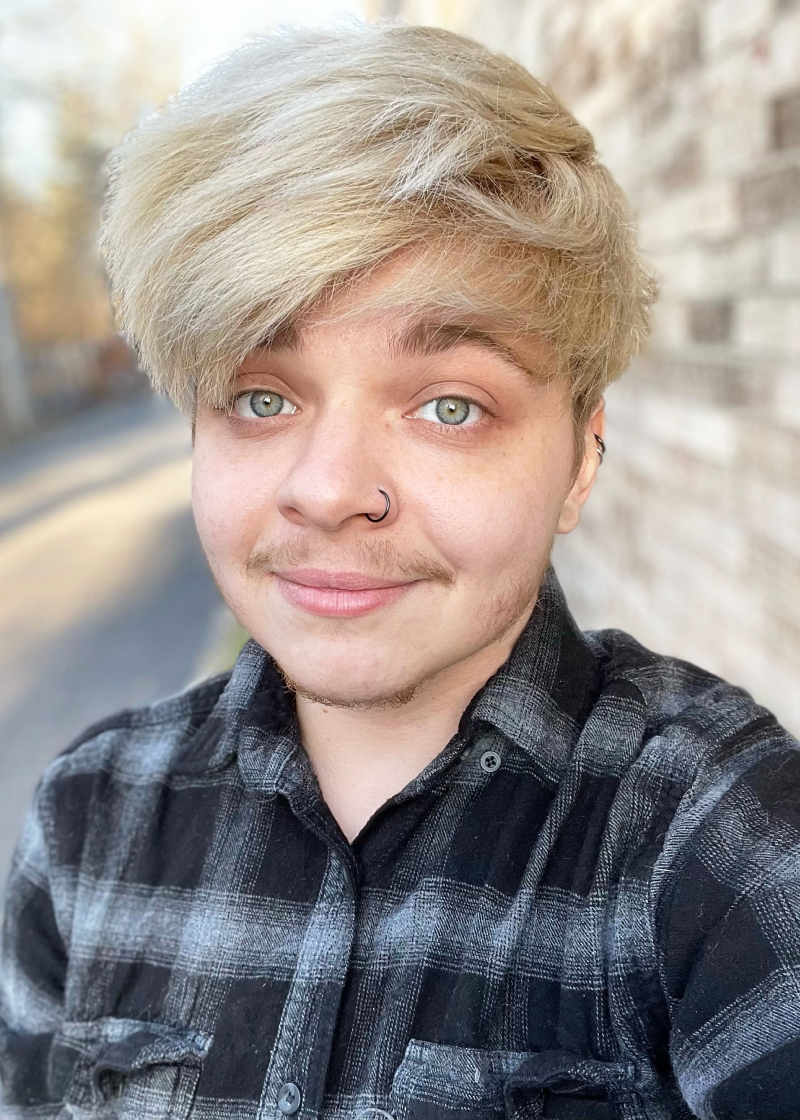 Asher Sovereign, Partnerships & Operations Coordinator
About Me:
Education & Training
Asher Sovereign, Partnerships & Operations Coordinator
Asher is a nonbinary trans man who graduated cum laude from The University of Toledo with a B.A. in Environmental Studies and a concentration in Anthropology. While getting his education, he was involved with and led prominent LGBTQ+ student organizations on his campus. Recognizing that transgender students like himself were underrepresented and facing unique, adverse issues while at school, he took part in the creation of and led a peer support group to provide a safe space and resources for trans* and nonbinary students. He has also taken part in Americorps VISTA programs fighting local poverty and has education experience as a former science tutor.
Asher is deeply passionate about supporting individuals who identify with marginalized identities and advocating for social, racial, and environmental justice. He wholeheartedly believes that no individual should be subjected to persecution and is committed to helping those in need.
Asher currently resides in Sylvania, Ohio with his partner, cats, and axolotl. In his free time, he enjoys gardening, nature photography, skateboarding, and creating art. In the future, he hopes to pursue a master's degree in social work and continuously advocate for queer and human rights.