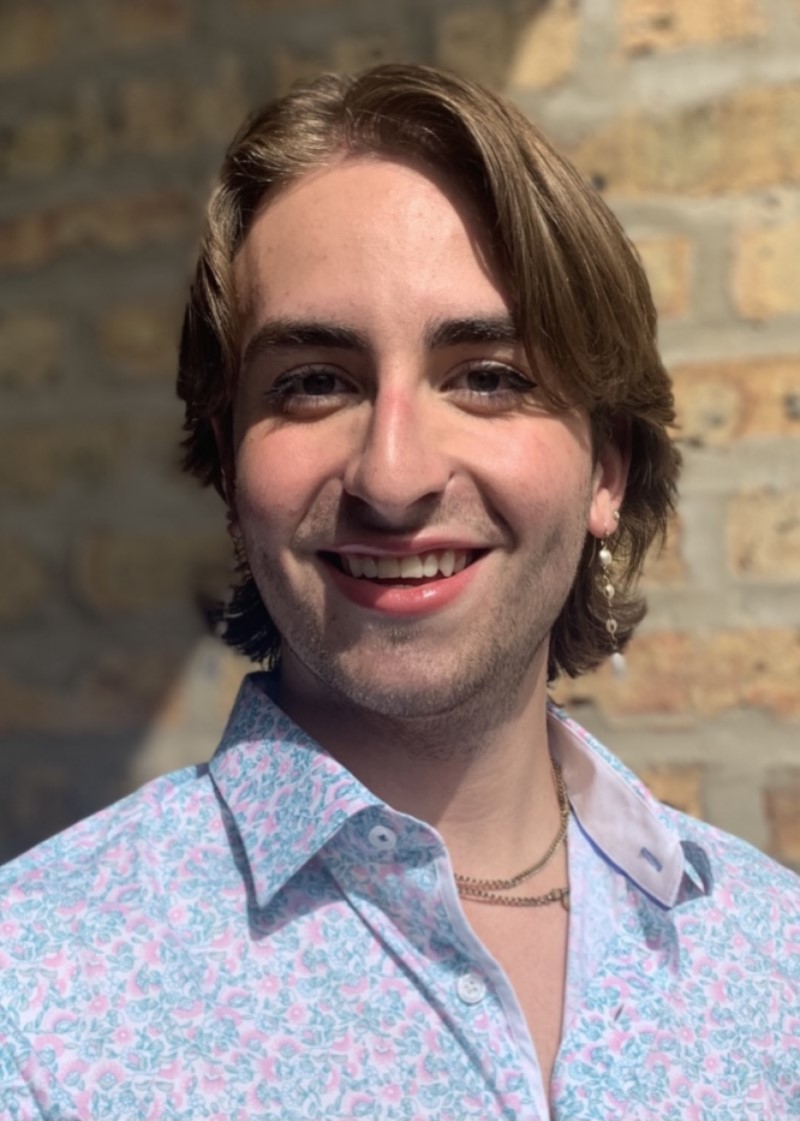 David Moir, Community Research & Outreach Intern (French)
About Me:
Education & Training
David is a student at DePaul University pursuing a degree in French for business, Italian, and Translation Studies. He speaks French, Italian, and Spanish and loves all things linguistics. David is passionate about global communities and LGBTQ+ rights, and believes everyone deserves to feel safe and affirmed no matter where they are. In his personal time he enjoys art, cosmetics, movies, fitness, and the outdoors.