Our Ambassadors have successfully leveraged our free technology to access safe, verified resources for themselves or their clients. 
Our Ambassadors draw on their personal experiences using the free InReach App to serve as spokespeople for our organization at events, other relevant speaking engagements, and in their local community.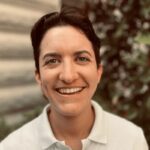 Jamie Sgarro (He/They)
Boston, MA
When I first began my transition at the age of 26, I did not know where to start. So I turned to InReach. I used the free InReach App to locate trusted trans friendly legal help for my name and gender marker changes, lifesaving gender-affirming medical care, and critical mental health services as I navigated my transition. With the support of InReach, I am proud and grateful to now live openly as a trans man.
Jamie Sgarro is co-founder and executive director at InReach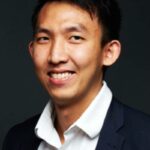 Hans How (He/Him)
San Francisco, CA
The LGBTQ+ asylum process can be very isolating for many asylum seekers who continue to face daily challenges in the U.S. Access to legal representation and other basic resources can often make a big difference in their ability to rebuild their lives. I have used the InReach App to find LGBTQ-affirming legal resources that are instrumental in helping me navigate the convoluted immigration process for my long pathway to citizenship.
Hans How is a governing board member & former volunteer vice president at InReach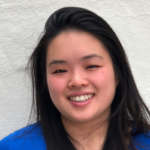 Christina Tong (She/Her)
New York, NY
As a volunteer crisis counselor with The Trevor Project, I talk every week with LGBTQ+ youth across the country who are in crisis. They are facing issues like family discrimination, impending loss of housing, bullying, coming out, loss, self-injury, and exploring gender identity. I use the free InReach App to find safe local service providers for our contacts, for example finding trans-affirming emergency housing for trans youth facing homelessness.
Christina Tong is a governing board member & former junior board member at InReach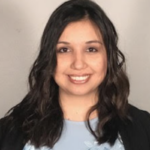 Paulina Leyva (She/Her)
Bronx, NY
Working in the pro bono legal services sector, our clients, who were asylum-seekers and other LGBTQI+ folks in vulnerable situations, would often ask for advice beyond the realm of legal help that we provide. As a paralegal, it was difficult to research this information in an individualized manner, until I found InReach (formerly AsylumConnect). I was then able to use the InReach App to find safe and reliable service providers that would address our clients' needs and to connect them with relevant and urgently needed social services. This invaluable online resource proved life-saving and life-changing for so many of our clients.
Paulina Leyva is a former staff member at InReach & former Asylum Paralegal at Immigration Equality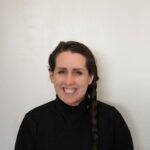 Mo Swinson, LMSW (She/Her)
BRONX, NY
Social workers often make referrals to other organizations and providers to meet all of our clients' needs. It is important to connect people with the resources and support they need in a timely manner, and it is imperative that services and service providers are safe and affirming. I share the InReach app not only with clients, but also with other service providers, to ensure that clients who are part of the LGBTQ community are connected with the mental health, medical, legal, and other services to meet all of their needs.
Mo Swinson is a social worker & former junior board member at InReach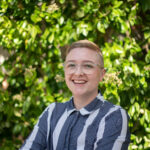 Ari Jones (They/Them/Elle)
OAKLAND, CA
While the world is full of many helpful tools and services, it is difficult to recommend unknown providers to our clients. InReach gives providers peace of mind; when we recommend their service, we know that our LGBTQI+ clients will receive affirming and supportive services that have been vetted by the InReach team. I never want to expose my clients to more harm, and InReach helps me feel confident in my recommendations.
Ari Jones is the Residency & Naturalization Program Manager at Oasis Legal Services