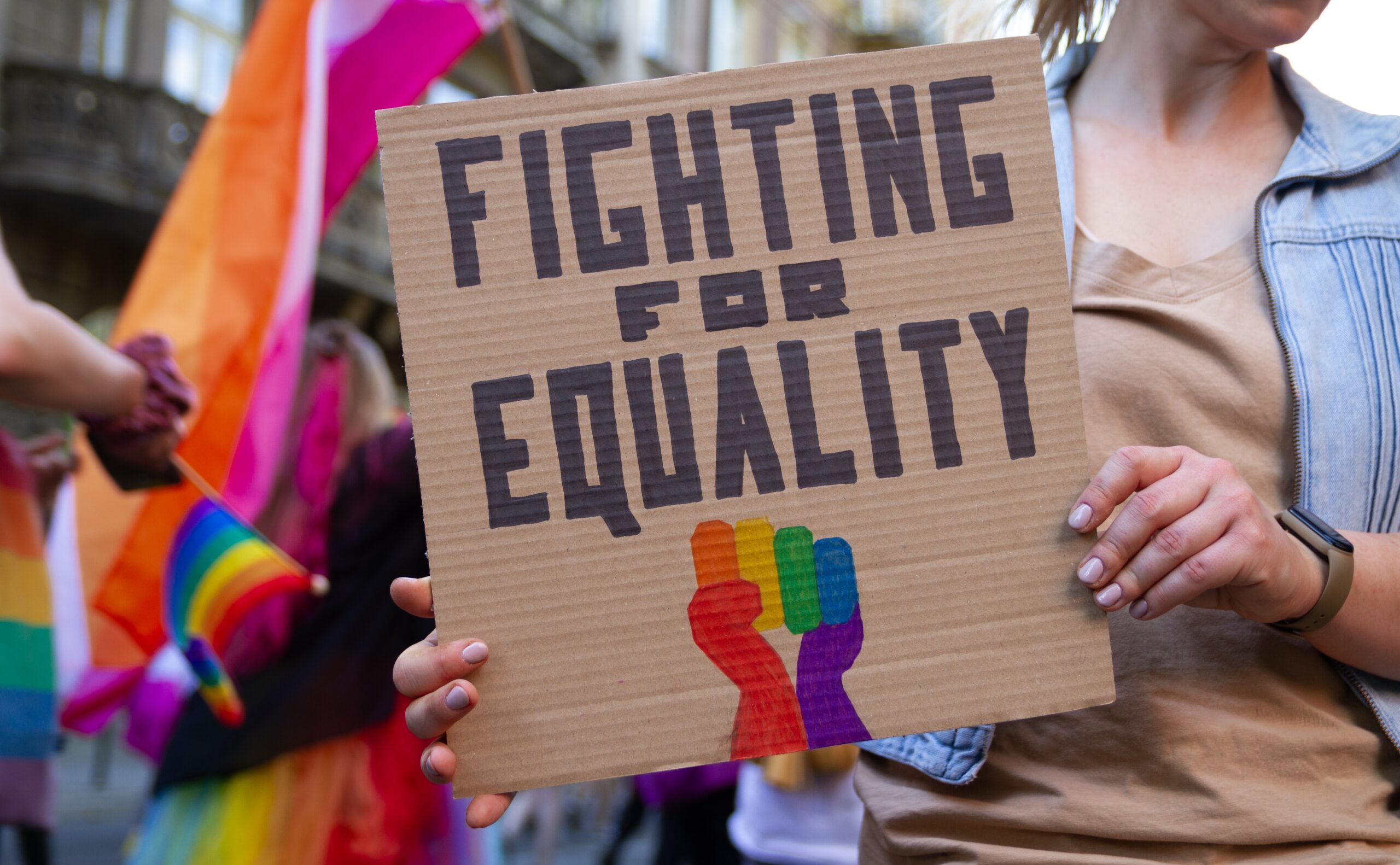 How State Legislation Contradicts Federal LGBTQ+ Protection in Schools
Annie Melnick, Summer 2022 PR/Media Intern at InReach, discusses the ongoing anti-LGBTQ+ legislation arising throughout the United States – and how such state legislation directly contradicts with federal anti-discrimination protections.
Florida's Parental Rights In Education Act, more commonly addressed as the "Don't Say Gay" law, has recently became a prominent topic of conversation in mass media. Implemented just last month, it prevents discussing gender identity and sexual orientation in classrooms from kindergarten to third grade. The state is also attempting to introduce further legislation that clarifies what can be talked about in higher grade levels, with the intent of heavily restricting these discussions. Florida Governor Ron DeSantis argues it gives parents more of a say over their children's education; it is established on the basis of parental protection. But due to the bill's broad language, it encourages legal recourse any time a conversation about the LGBTQ+ community is not deemed "age-appropriate or developmentally appropriate." Not only is that in itself subjective, but creates an environment that pushes children back into the closet as well as outing them.
State laws that censor LGBTQ+ discussions in schools is not a new development. According to the Movement Advancement Project, several other southern states—Alabama, Louisiana, Mississippi, Oklahoma, and Texas—have implemented similar bills. Yet as the discourse surrounding gender and sexuality develops, so does legislation. And with the increase of diverse gender identities and sexual orientations represented in popular media, it encourages retribution in a different manner. Florida's "Don't Say Gay" bill is sparking a right-wing movement to introduce this type of law throughout the country, with more than a dozen states introducing their own version of this bill. Among the five states previously mentioned, others such as Arizona, Georgia, Indiana, Iowa, Kentucky, Missouri, Ohio, South Carolina, and Tennessee are proposing laws similar to the one established in Florida. These bills range from limiting and prohibiting education about sexual orientation and gender identity, to changing the curriculum in an attempt to remove these terms from modern vernacular.
But, as stated by the U.S. Department of Education, Title IX protects students from discrimination based on their sexual orientation and gender identity. This makes Florida's "Don't Say Gay" law, and other state-level laws similar to it, contradictory to federal legislation on the subject. Title IX is part of the Education Amendments of 1972, prohibiting discrimination on the basis of sex in any educational setting. In 2020 (Bostock v. Clayton County), the Supreme Court ruled that "it is impossible to discriminate against a person based on their sexual orientation or gender identity without discriminating against that person based on sex." On top of the protection through Title IX, Biden also introduced an executive order last year that guarantees "an educational environment free from discrimination on the basis of sex, including sexual orientation or gender identity." This executive order states that appropriate resources will be provided for those facing discrimination based on gender identity and sexual orientation.
Therefore, the Biden administration is encouraging students, parents, and teachers to fight against LGBTQ+ discrimination in classrooms. In a statement by Press Secretary Karine Jean-Pierre, the Department of Education will be monitoring this bill and "any student or parent who believes they are experiencing discrimination is encouraged to file a complaint with the Department's Office for Civil Rights." In contrast, Florida's Education Commissioner Manny Diaz Jr. is warning schools to ignore these protections put in place, stating that Biden's anti-discrimination language is not binding. With these conflicting guidelines, Floridan educators have to make a choice as to which rules they are more inclined to follow. And with other states following suit, this opposing federal and state legislation needs to be addressed more concretely sooner rather than later.
For students, parents, teachers, and other individuals who are affected by these educational restrictions, there are resources you can access besides government services. InReach's free technology can connect individuals to resources in their area including legal support and peer support.