#InReachTeamSpotlight: Miroslav Damyanov, MSc
#InReachTeamSpotlight: highlighting integral members of the InReach team that make our work possible. Thank you for all that you do!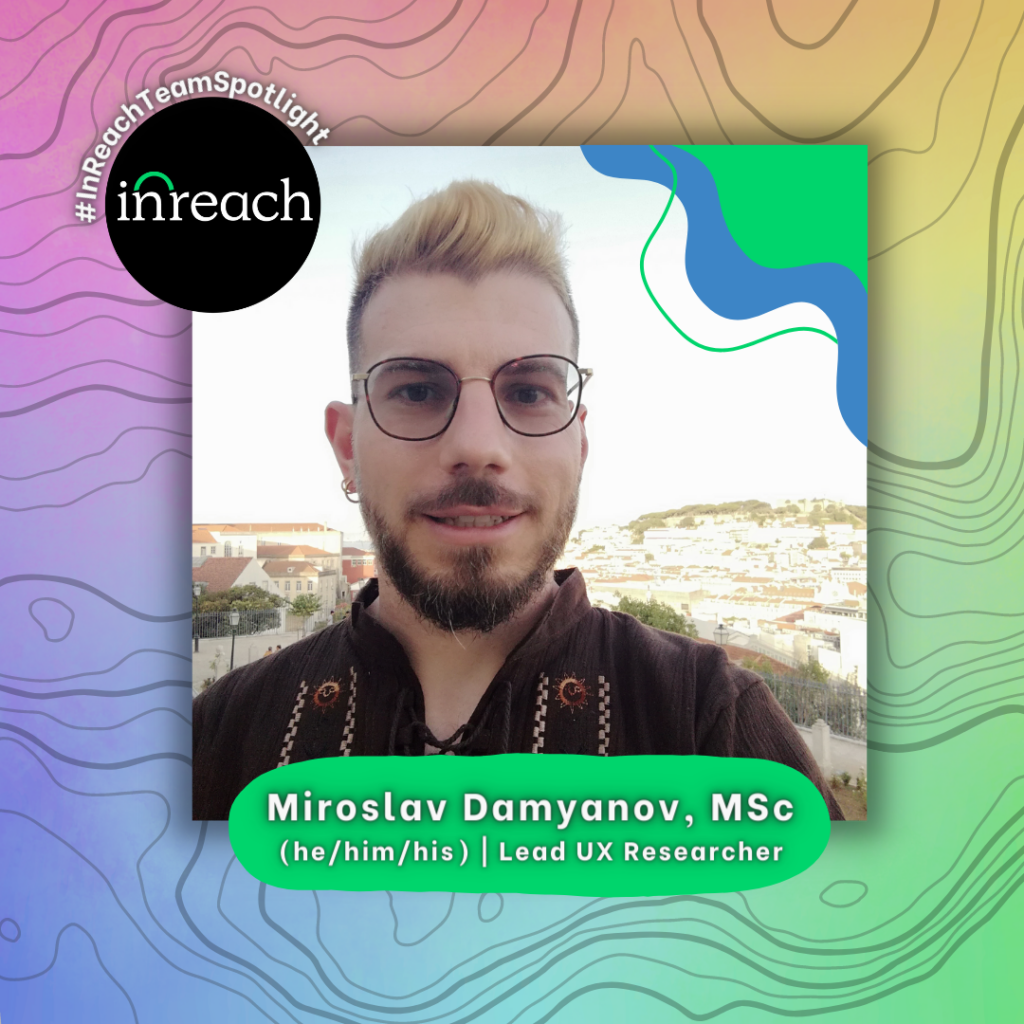 This week, we're spotlighting Miroslav Damyanov, MSc (he/him/his), InReach's Lead UX Researcher!
Miroslav leads our UX Research team to ensure the free InReach App is accessible and simple to use for LGBTQ people in need of safe resources.
---
What resonates with you about InReach?

Miroslav: I consider InReach a space of hope in tech. Not only does my work involve tasks I love doing as a researcher, such as collaborating in a cross-functional team, creating actionable insights for the product team, and mentoring interns, but it also uplifts my spirit as a longtime activist when I see that our app helps members of the LGBTQ+ community find safe and verified resources.
What is your favorite category (or subcategory) of support listed on the free InReach App?
Miroslav: We offer various useful categories in our app and I find it difficult to pick one because we try to alert our community about the relevant ones depending on the health, social and political events. If I have to pick one, I would go for mental health. As someone with an academic degree in psychology, I am fascinated by human behavior and mental health. Moreover, I talked to several users and I learned that LGBTQ+ members and migrants have to go through lots of trauma and violence on multiple levels. Therefore, I consider this category to be one of my favorites.
What issue facing the diverse LGBTQ+ community are you particularly passionate about?
Miroslav: Same-sex unions.
Miroslav: I can easily do many muscle-ups because I like doing calisthenics in my free time. Besides, I can give you a compliment in four languages because I am fluent in Bulgarian, English, and Dutch, while I am also on my way to learning Portuguese.