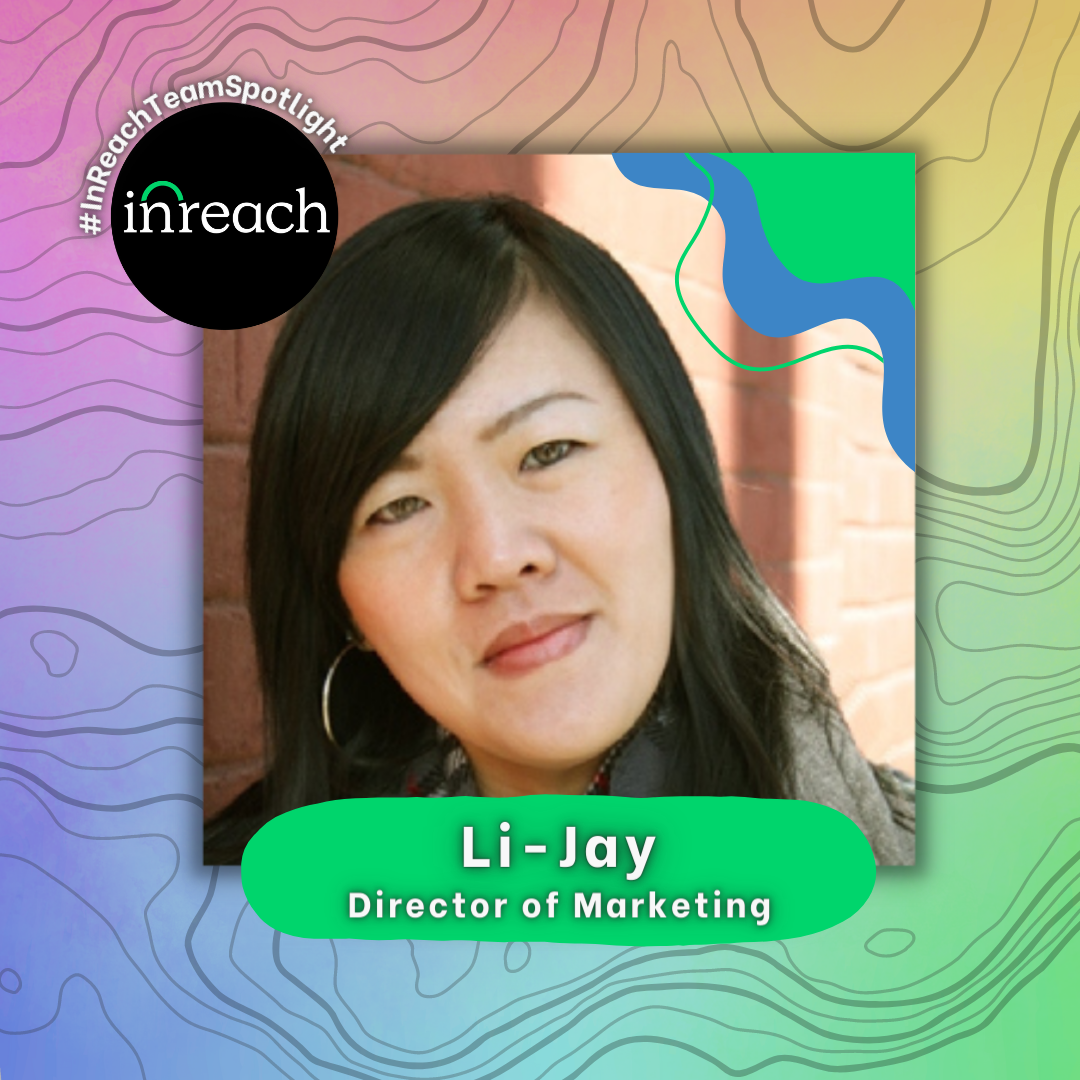 #InReachTeamSpotlight: Li-Jay
#InReachTeamSpotlight: highlighting integral members of the InReach team that make our work possible. Thank you for all that you do!

This week, we're spotlighting Li-Jay, InReach's volunteer Director of Marketing!
Li-Jay leads our Marketing team to advertise free InReach App and works on the design of the InReach website!
---
What resonates with you about InReach?

Li-Jay: The ability to utilize tech to provide a place to find resources and support for the LGBTQ+ community and the passion of Jamie, the founder.
What is your favorite category (or subcategory) of support listed on the free InReach App?
Li-Jay: I like the sports/entertainment category because it helps LGBTQ+ people find community and be able to connect with others in the LGBTQ+ community and allies and that's important for acceptance and mental health.
What issue facing the diverse LGBTQ+ community are you particularly passionate about?
Li-Jay: Legalizing gay marriage in Asian countries.
Li-Jay: I was a featured extra in a few TV shows in the 90s.