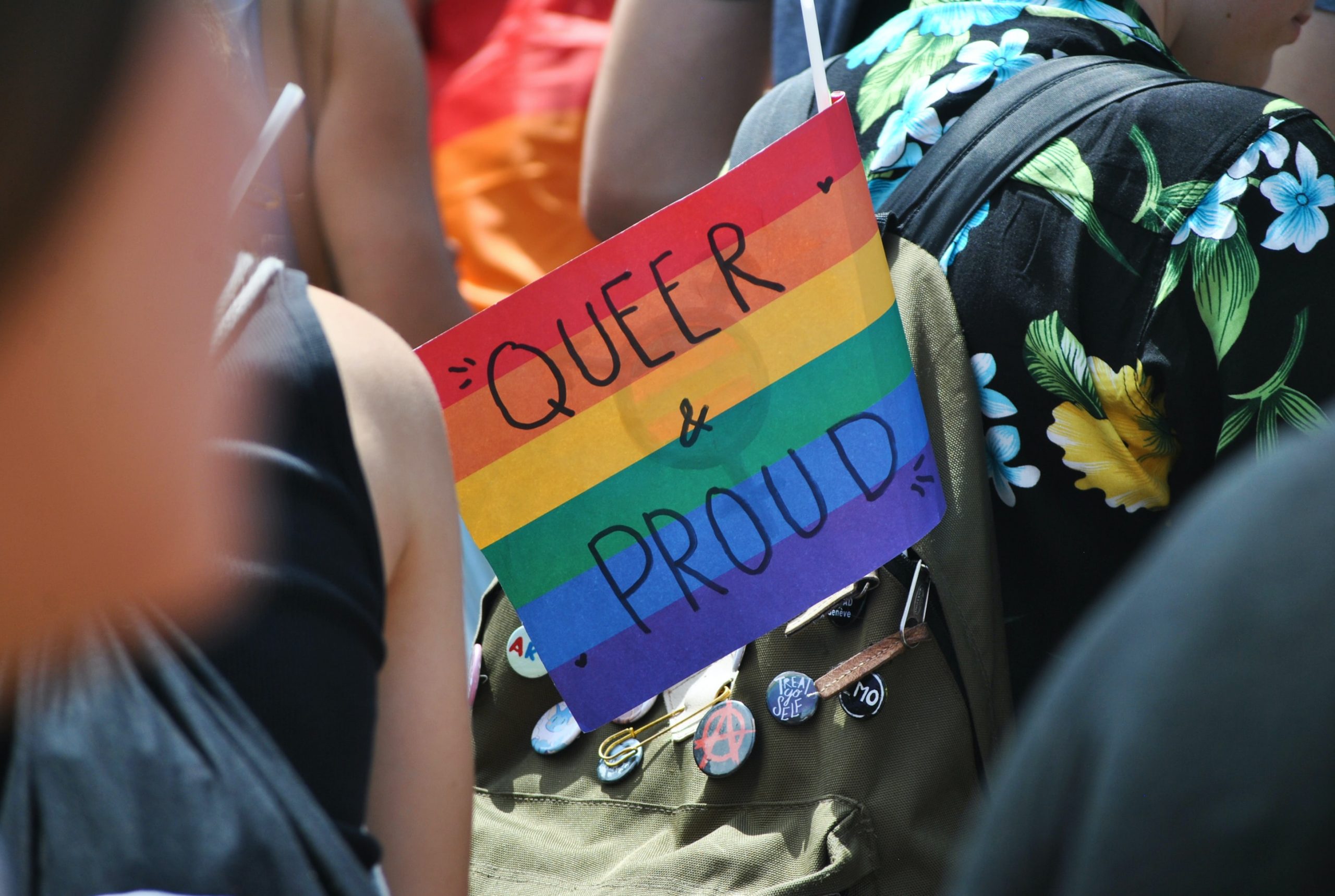 LGBTQ+ Dreamers and the Importance of Intersectional Space-Making
[vc_row][vc_column][vc_custom_heading text="Guest Blog Post by Ellie Safran, 2020 InReach Summer Intern" font_container="tag:h3|text_align:center|color:%23000000″ use_theme_fonts="yes"][vc_separator][vc_custom_heading text="Commonalities between the Two Identities " font_container="tag:h4|text_align:center|color:%234892da" use_theme_fonts="yes"][vc_column_text]
Immigrant rights and LGBTQ+ rights have become increasingly hot topics both worldwide and within the US. This has been especially true under the Trump administration, wherein many established civil and immigrant rights have been challenged. Recently, two Supreme Court decisions were made within the span of a week which dealt with both topics: discrimination against LGBTQ+ individuals and Deffered Action for Childhood Arrivals, or DACA (read more here). In these particular cases, the Supreme Court chose to protect the rights of these groups, but other legislative decisions have not done so and continue to make marginalized groups feel unsafe.
One shared experience between these two marginalized groups is that within their own workplaces, schools, and communities, individuals may feel like they have to 'come out' as either an undocumented immigrant or as LGBTQ+. Both communities face the issue of how to gain mainstream acceptance. Finding acceptance can be especially challenging for someone of both identities, when the public often does not recognize the intersectional identities of DACA recipients.
[/vc_column_text][/vc_column][/vc_row][vc_row][vc_column][vc_custom_heading text="Space-Making for LGBTQ+ Undocumented Individuals
" font_container="tag:h4|text_align:center|color:%234892da" use_theme_fonts="yes"][vc_column_text]People often associate LGBTQ+ individuals with whiteness, and immigrants with heteronormativity. In contrast to these stereotypes, research suggests that there are actually around 81,000 LGBT Dreamers, or undocumented individuals who came to the United States as minors. Unfortunately, queer spaces are not always accepting of undocumented people of color, which can make finding community hard for LGBTQ+ dreamers. LGBTQ+ Dreamer Cynthia Garcia has stated, 
"I think I also had conflicted feelings around how, even in LGBTQ+ spaces, I struggle a little bit finding visibility and really understanding why is it that queer spaces don't see the full humanity of undocumented immigrants, or don't feel so welcoming for people of color. For someone in Oklahoma City like me, the majority of the queer spaces that exist currently are very white and male. So even for women who are [people of color], they are still toxic environments".  
Even though both LGBTQ+ and undocumented communities are marginalized, this does not necessarily mean that either group is accepting of the other. In fact, the effort to 'normalize' LGBTQ+ identities can be harmful. When a group like the LGBTQ+ community makes the effort to assimilate and be included in mass culture, it often leaves those of additional disenfranchised identities behind. Immigrant rights groups are not always safe for or inclusive of LGBTQ+ identities either.
Another difficulty of balancing these two identities is that DACA recipients often do not have queer-friendly countries of origin. For this reason LGBTQ+ Dreamers intensely fear detention and deportation, perhaps even more so than their heterosexual peers. Most Dreamers are from Mexico, El Salvador, Guatemala and Honduras, which are all countries well-documented as dangerous for LGBTQ+ people. DACA has had enormous benefits for LGBTQ+ recipients; in addition to economic security and educational attainment, a recent survey found that being approved for DACA made LGBTQ+ recipients feel more secure within their place in the United States. That sense of security is desperately needed, as, if deported, many LGBTQ+ Dreamers would lack support systems and connections and some do not even speak the native language of their country of origin.
Because of the intersection of their identities and the additional risks that would come with their deportation, some individuals try to create an identity or a community that ecompasses both LGBTQ+ and DACA group membership. One example is the 'Undocuqueer' movement: born out of organizational efforts around DACA and the experience of organizing for LGBTQ+ and immigrant rights simultaneously, a group of people created the space to come out as "undocumented and unafraid, queer and unashamed". Jesus Cisneros, PhD, who is a scholar on gender, sexuality and immigration as well as a migrant from Mexico, states that "Undocuqueer, as a discursive formation, was responsive to the invisibility participants experienced as marginalized members of LGBTQ and immigrant organizations." In order to truly become safe spaces, organizations which work for these causes must improve in terms of inclusivity and thinking of people as more than just a single identity of 'immigrant' or 'LGBTQ+'.
[/vc_column_text][/vc_column][/vc_row][vc_row][vc_column][vc_custom_heading text="How InReach Supports LGBTQ+ Dreamers
" font_container="tag:h4|text_align:center|color:%234892da" use_theme_fonts="yes"][vc_column_text]At InReach, we stand with LGBTQ+ Dreamers and their families' fundamental rights to remain in the United States. We recognize that LGBTQ+ non-citizens are in a unique position and often need essential supportive and legal services. That's why our technology connects them with organizations that are safe, accepting, and meet their needs. In addition to LGBTQ+ asylum seekers, our free resource website and mobile app can also be used by undocumented LGBTQ+ immigrants to find verified LGBTQ+ affirming and immigrant friendly legal, medical, mental health and social services in seconds, 24/7. For example, InReach's free technology currently connects users to LGBTQ+ friendly pro bono legal providers who can assist with DACA applications and fighting deportation proceedings as well as allows users to easily filter listed service providers by required documentation. Our technology is also available to help homeless or isolated LGBTQ+ youth.
Learn more at: https://app.inreach.org/ [/vc_column_text][/vc_column][/vc_row]