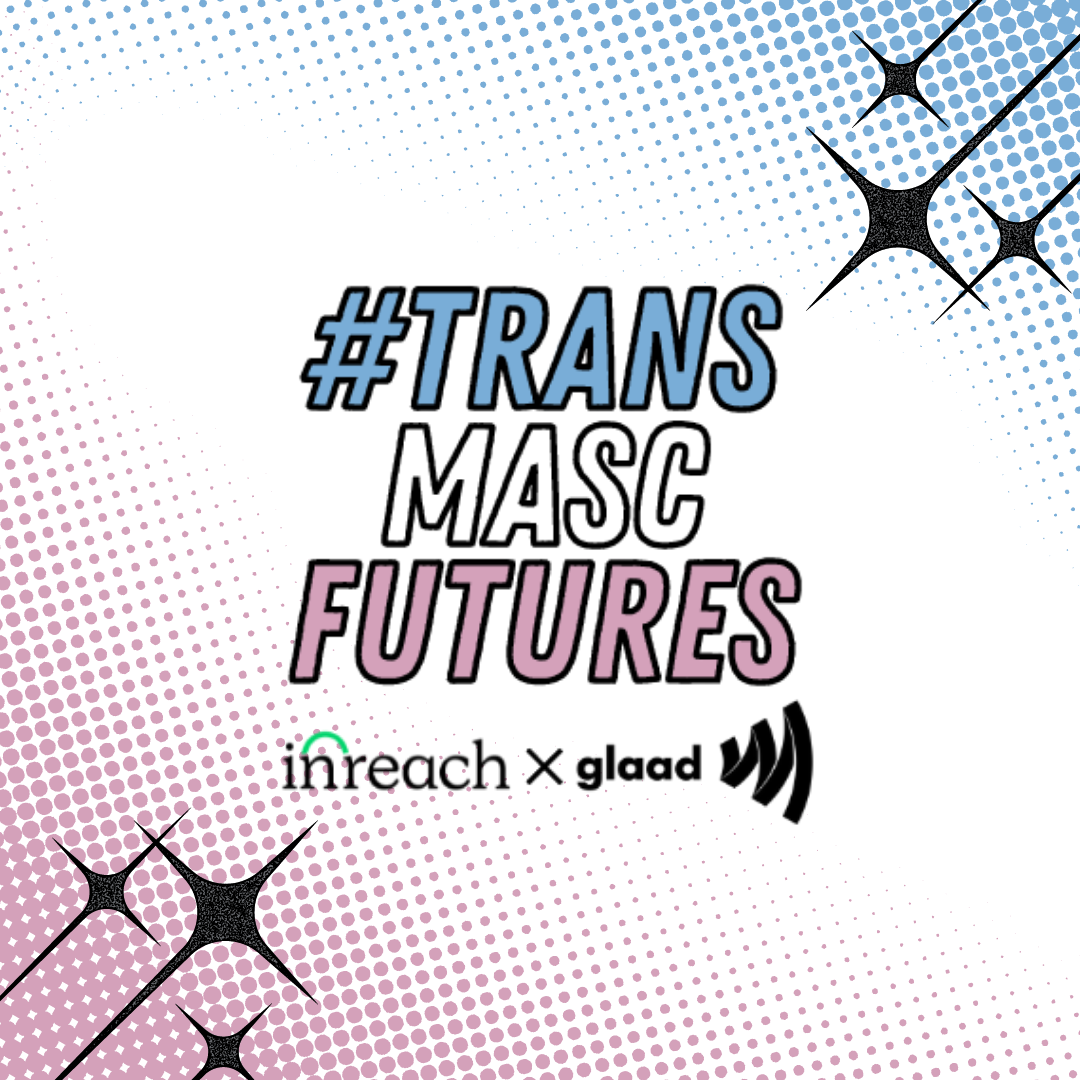 InReach and GLAAD Launch the #TransmascFutures Campaign Increasing Positive Stories and Resource Access
InReach and GLAAD Launch the #TransMascFutures Campaign Increasing Positive Stories and Resource Access
June 7, 2023 – Today, InReach and GLAAD launched the #TransMascFutures Campaign. This trans-led digital campaign aims to showcase positive stories from the diverse trans masculine community and increase access to safe, verified resources through the InReach App. 
The campaign comes during a rise in anti-trans legislation and rhetoric sweeping across the United States. Already in 2023, there are 556 anti-trans bills in 49 states. These bills propose bans on health care for minors and adults, restrictions on transgender students' rights at school, and attempts to erase trans people from public life, among other attacks.
Trans boys and trans masculine youth have come under particular scrutiny as a reported increase in trans masculine people in the U.S. has fueled backlash and negative media coverage. According to the Trevor Project's 2023 U.S. National Survey on the Mental Health of LGBTQ Young People, rates of both considered and attempted suicide were highest in the LGBTQ+ community among trans boys/men, 56 percent of whom considered suicide in the past year.
The #TransmascFutures Campaign counters the stigma surrounding this community by sharing examples of trans men and trans masculine adults living their lives authentically and experiencing joy. Participants submit an online campaign questionnaire asking them to share their experiences with trans joy and resource access. Campaign submissions will be aggregated and shared on a new campaign website, campaign report and social media using the #TransmascFutures hashtag. The campaign also raises awareness for the free InReach App–the world's first tech platform matching LGBTQ+ people facing persecution or discrimination with safe, verified resources–and help ensure trans masculine people are able to find the support they need to thrive. The campaign website displays submissions in English and Spanish.
At launch, the #TransMascFutures Campaign features over 50 stories from a diverse group of trans men and trans masculine adults. Featured influencers include Team USA athlete Chris Mosier, comedian D'Lo, activist and author Jamison Green, director Jett Garrison, MUTT Starr Lio Mehiel, Nickelodeon star Michael D. Cohen, Alert: Missing Persons Unit's Petey Gibson, Emmy-nominated actor Scott Turner Schofield, LEGENDARY co-EP Sydney Baloue, TED speaker Tiq Milan, and Sony Music's Valentin Mera.
Institutional partners include SAGE, Oasis Legal Services, Massachusetts Transgender Political Coalition (MTPC), Kentucky Youth Law Project (KYLP), Stand With Trans, Transgender American Veteran Association (TAVA), Lambda Legal, Immigration Equality and National Queer Asian Pacific Islander Alliance (NQAPIA). This campaign is also sponsored by The Hollister Confidence Fund.
"When trans boys and men are so underrepresented in mainstream media, a campaign like #TransMascFutures provides a vital opportunity for trans masculine people to share and see themselves –  including possible futures – while cultivating community and accessing much needed resources," said Alex Schmider, Director of Transgender Representation at GLAAD.
"Our campaign will enable more trans boys and trans masculine young people to visualize their futures and access the affirming resources they need to get there," said Jamie Sgarro, Co-Founder and Executive Director at InReach. "As a trans man who used the InReach App to access affirming legal help, gender-affirming medical care, and mental health services during my own transition, I know firsthand our potential to help connect trans masculine people to lifesaving resources. We also hope that our campaign will inspire more families, neighbors, educators, and legislators to choose to support their trans boys and trans masculine kids."
"Trans masculine visibility is just the beginning of the story, the story of the richness, complexity and beauty of the human experience. The #TransMascFutures campaign is so important because it highlights many of us who haven't been included in the conversation and it dares to amplify our authentic stories of resistance, resilience, and infinite trans joy," said Sydney Baloue, ballroom historian, co-executive producer of LEGENDARY, and the first out Black trans man in the WGA.
Trans men and trans masculine adults who are at least 21 years old and live in the United States are encouraged to submit their own stories via the campaign website. Allies can help to raise awareness by sharing the campaign website and downloading the social media toolkit. Both campaign participants and viewers can also suggest trans affirming resources in their community via this link to help build the InReach App.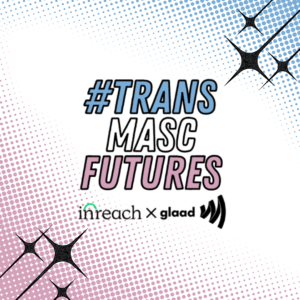 ---
About InReach 
InReach is a trans-led tech nonprofit increasing resource access for the diverse LGBTQ+ community. The InReach App is the world's first tech platform matching LGBTQ+ people facing persecution or discrimination with safe, independently verified resources. The free InReach App is available on web (desktop and mobile), and native iOS and Android. Learn more at InReach.org.
About GLAAD As a dynamic media force, GLAAD ensures fair, accurate, and inclusive representation that rewrites the script for LGBTQ acceptance. GLAAD tackles tough issues to shape the narrative and provoke dialogue that leads to cultural change. GLAAD protects all that has been accomplished and envisions a world with 100% LGBTQ acceptance.