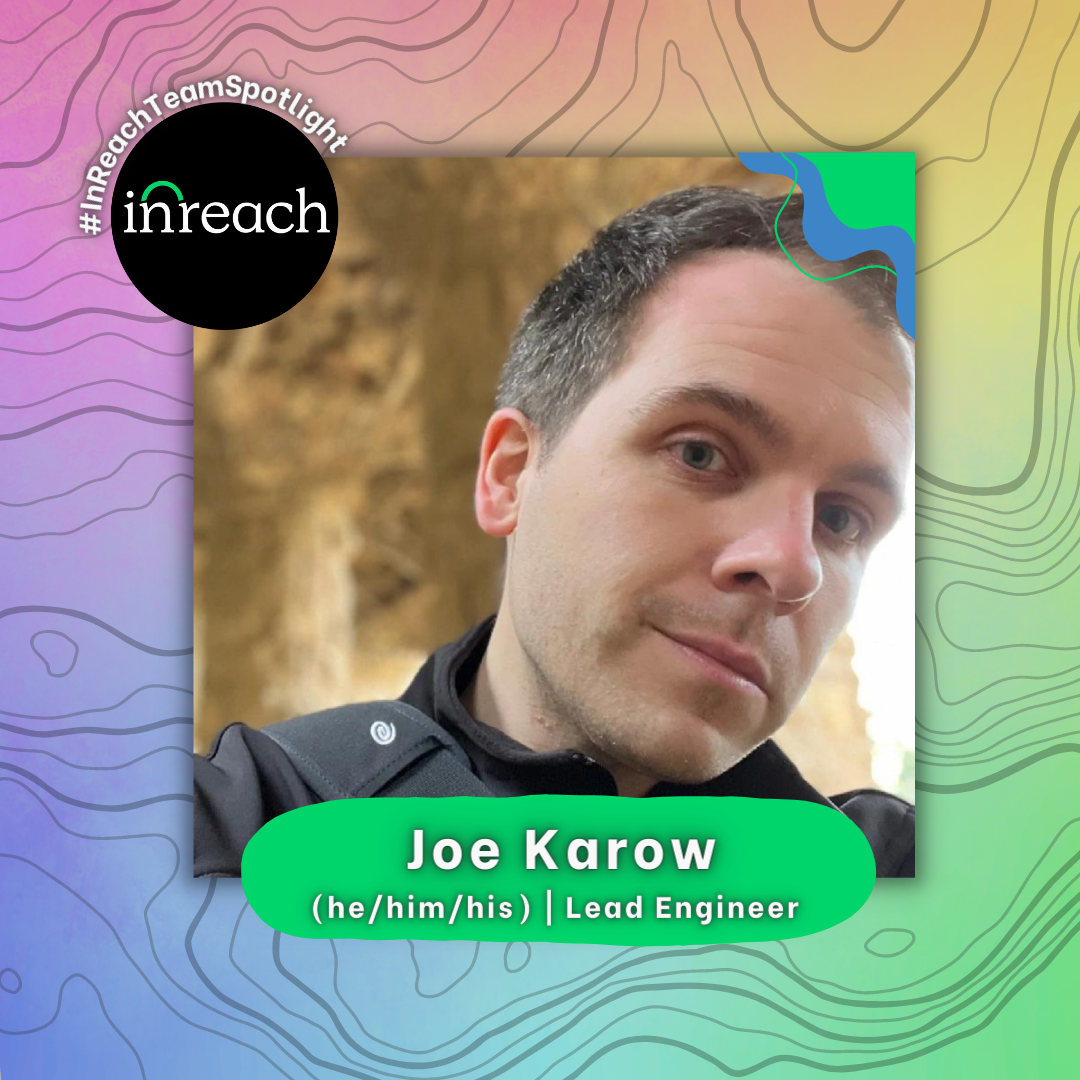 #InReachTeamSpotlight: Joe Karow
#InReachTeamSpotlight: highlighting integral members of the InReach team that make our work possible. Thank you for all that you do!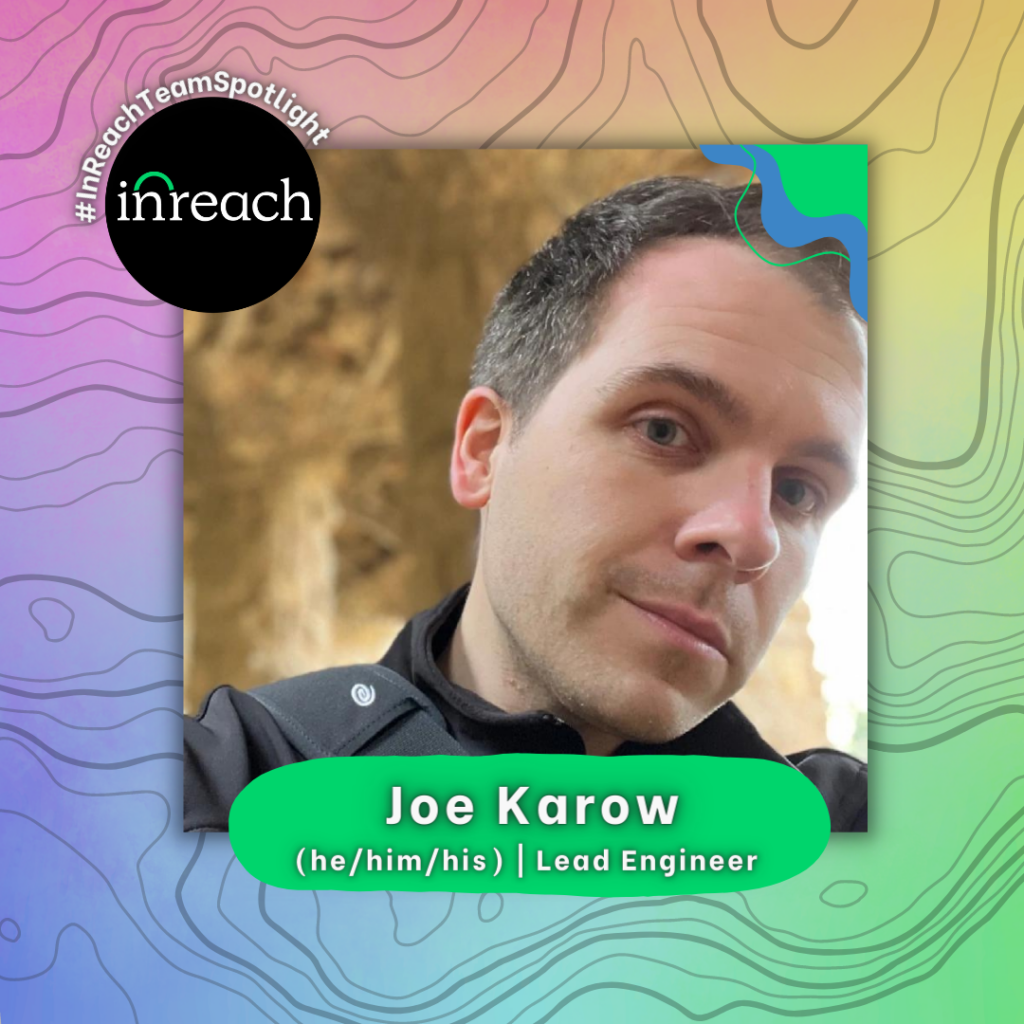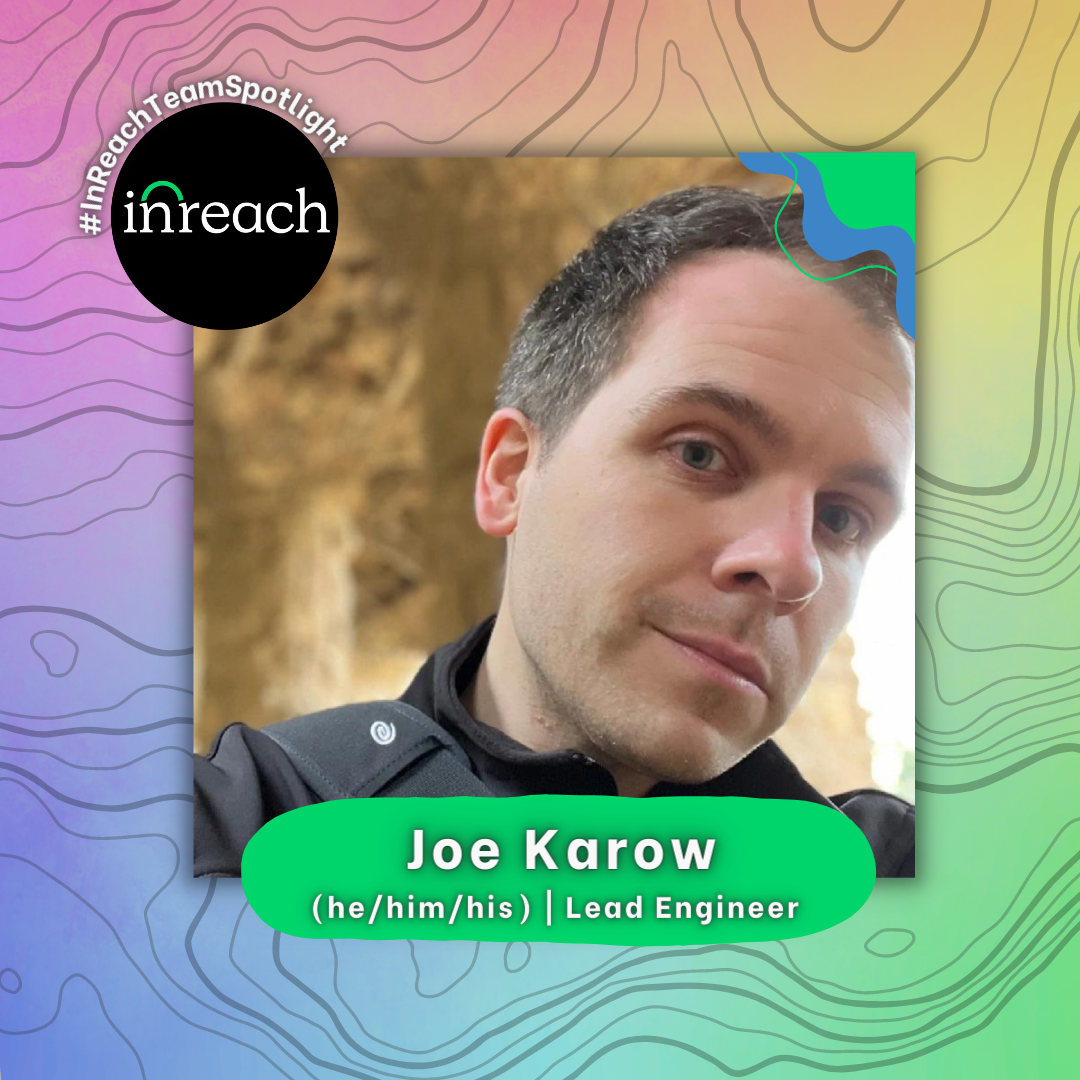 This week, we're spotlighting Joe Karow (he/him/his), InReach Lead Engineer!
Joe joined the team as a staff member in September 2022 with his work focused on developing the InReach App.
---
What resonates with you about InReach?

Joe: It can be very difficult to find help – especially if you aren't sure what help is available. I'm glad we are connecting people with the assistance that they need.
What is your favorite category (or subcategory) of support listed on the free InReach App?
Joe: Anything youth-based. There's nothing worse when someone's family does not support them fully. Being able to find your 'chosen family' is an absolute life saver!
What issue facing the diverse LGBTQ+ community are you particularly passionate about?
Joe: Equal rights! Everyone deserves respect and dignity!
Joe: Midterm elections are on the horizon! Register to vote – if you are already registered, verify your registration is still active! vote.gov