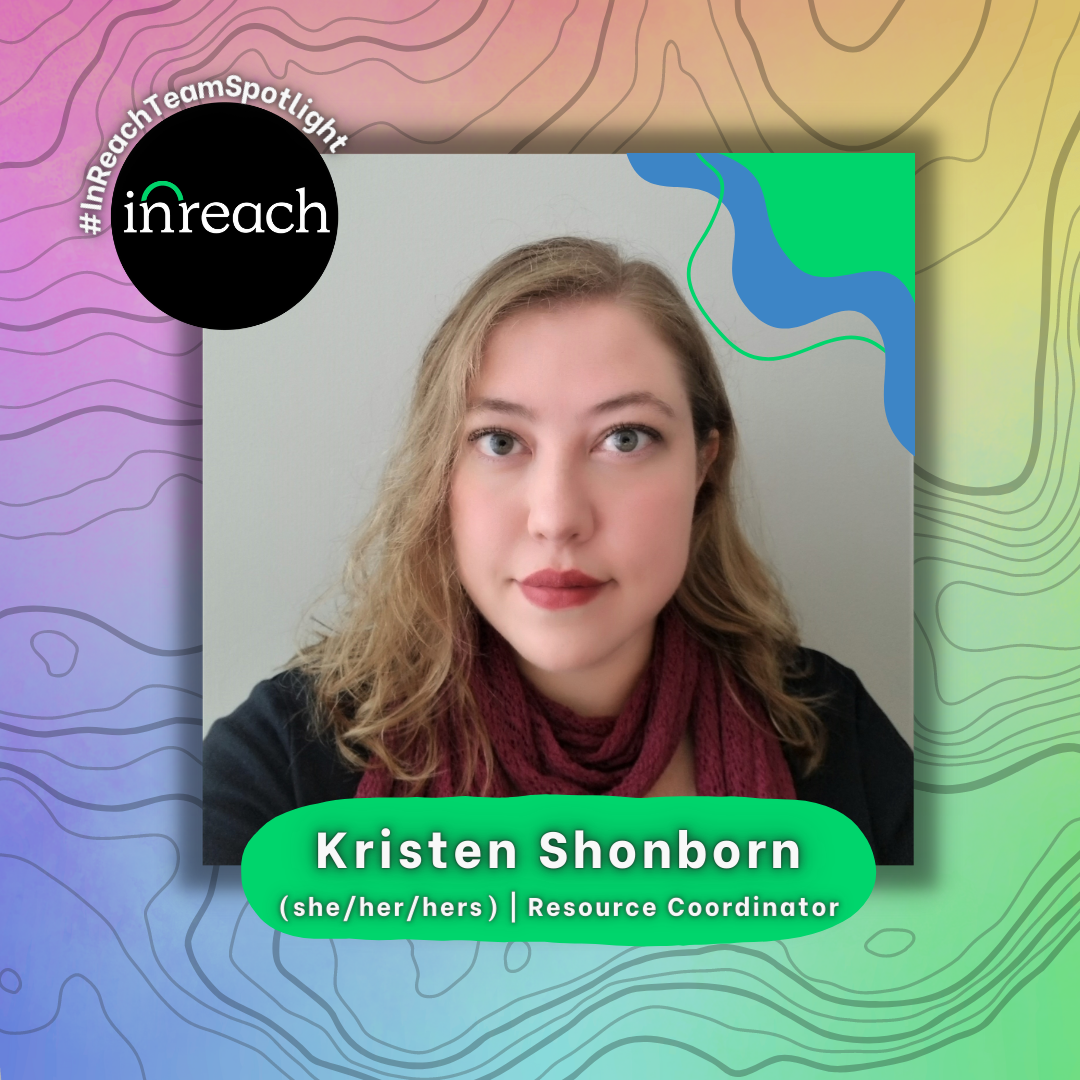 #InReachTeamSpotlight: Kristen Shonborn
#InReachTeamSpotlight: highlighting integral members of the InReach team that make our work possible. Thank you for all that you do!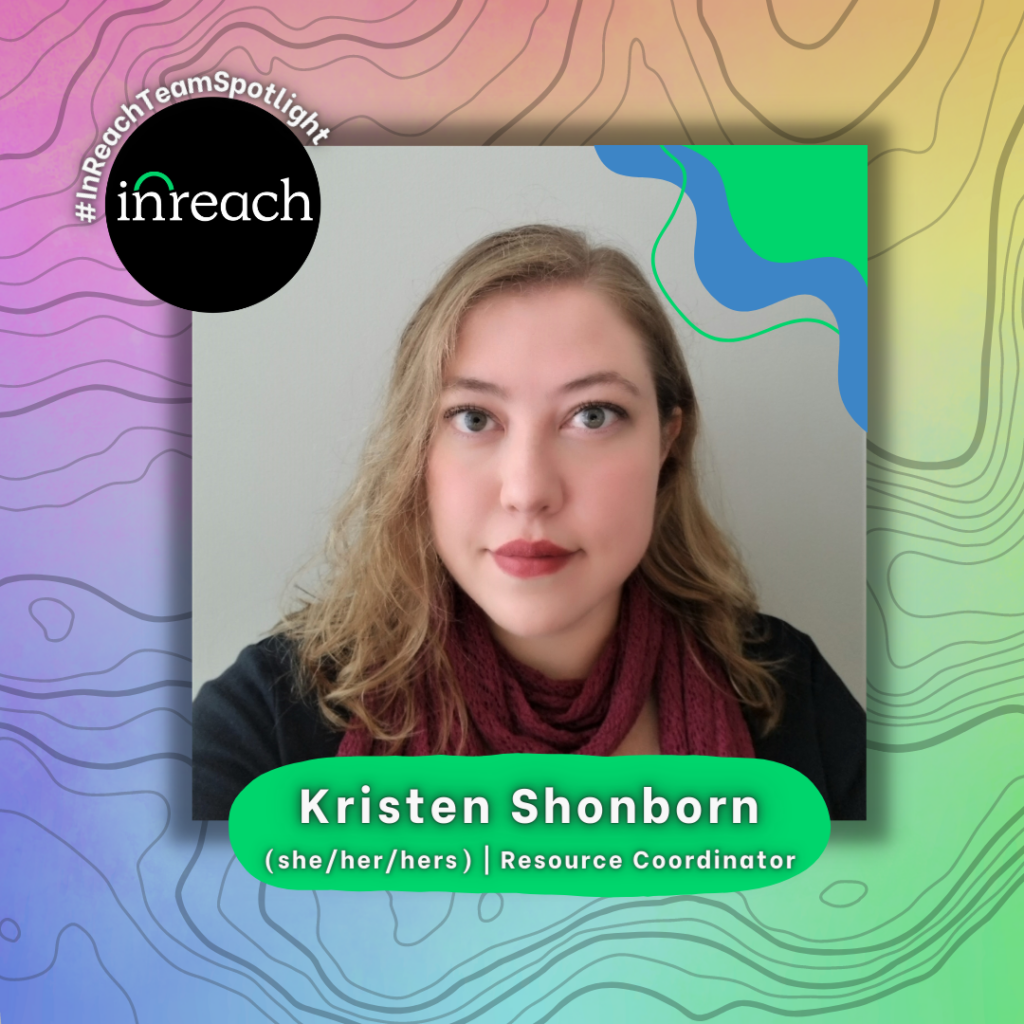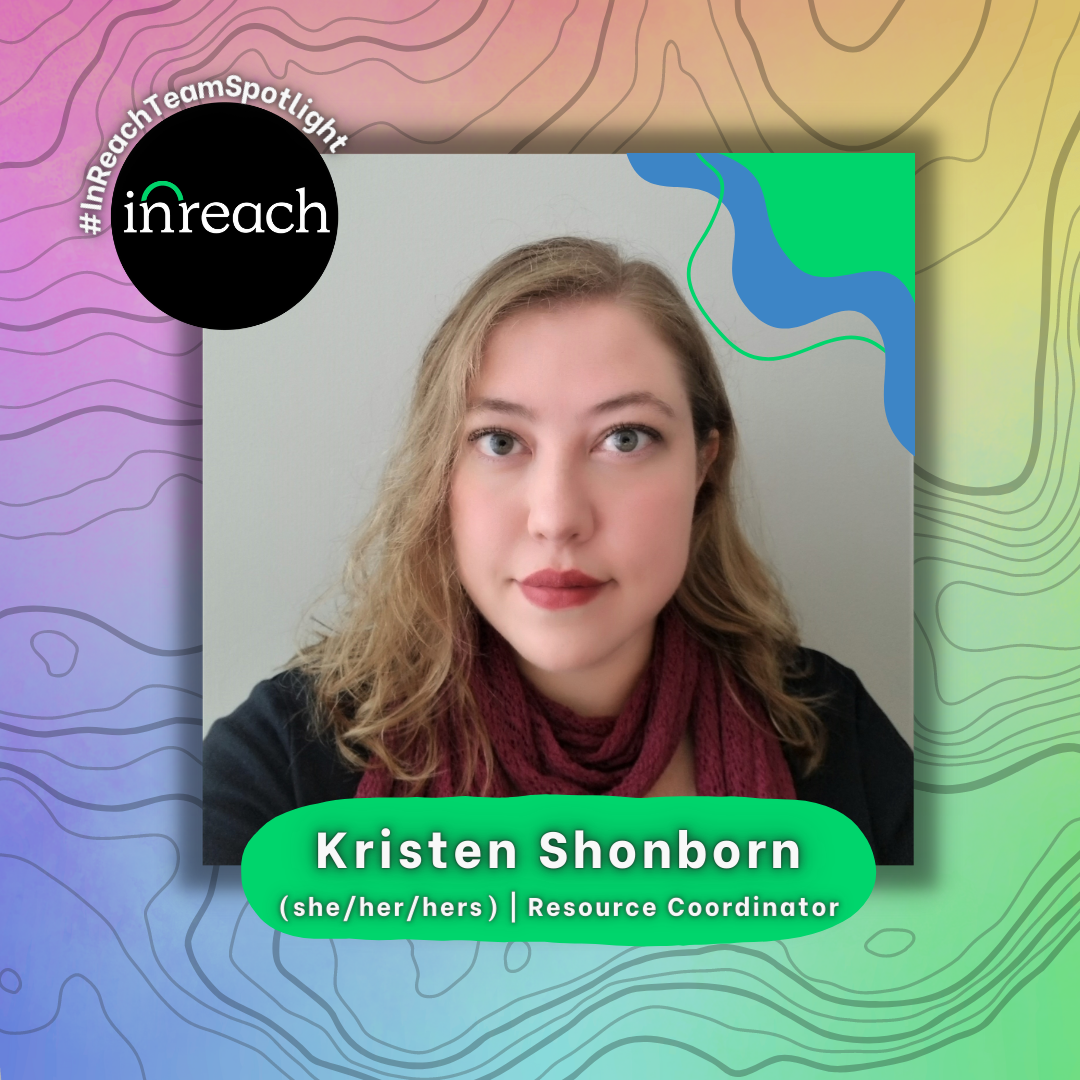 This week, we're spotlighting Kristen Shonborn (she/her/hers), InReach Resource Coordinator!
Kristen volunteered with InReach verifying resources for LGBTQ+ people in need before joining the team as a staff member in September 2022.
---
What resonates with you about InReach?

Kristen: As a former librarian, I care deeply about making information accessible to people who need it. By bringing a wide variety of resources together in one place, InReach empowers members of the LGBTQ+ community to make our own decisions about our futures.
What is your favorite category (or subcategory) of support listed on the free InReach App?
Kristen: My favorite is the abortion care category. Trans and nonbinary folks are so frequently left out of discussions about abortion access despite facing additional barriers, and this is a step towards addressing that disparity.
What issue facing the diverse LGBTQ+ community are you particularly passionate about?
Kristen: I'm very concerned about attempts to erase queer people from classrooms, whether through book bans or limitations on what teachers can discuss with their students.
Kristen: I grew up in NJ, and my most Jersey story is that when I was 16 I ran the lighting board for a benefit concert that Bon Jovi did at my high school. I still have the guitar pick one of his roadies gave me.