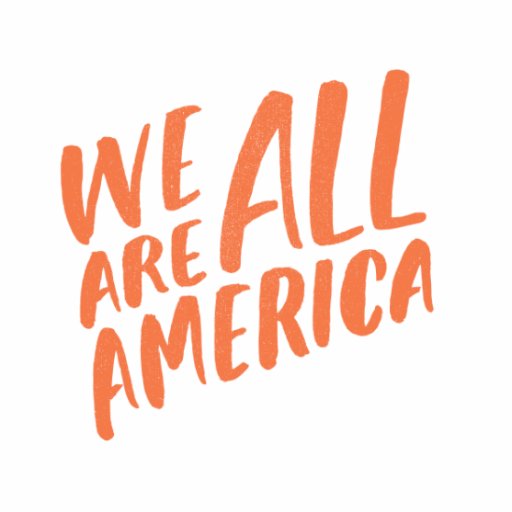 Service Provider Spotlight – We Are All America
[vc_row][vc_column][vc_custom_heading text="We Are All America – Arizona, United States" font_container="tag:h4|text_align:center|color:%234892da" use_theme_fonts="yes"][vc_column_text]
At a time in American history in which the future for asylum seekers and refugees grows increasingly uncertain, we can draw strength from the many organizations that continue responding in real time to threats against displaced populations checking the essay writing service. One such organization is We Are All America, whose aim is to welcome refugees and protect asylum seekers through grassroots community organizing. This week we spoke with Nejra Sumic, an Arizona state refugee organizer with We Are All America, to better understand what she and her colleagues are doing to help ensure that refugees and asylum seekers remain a vital part of the American fabric. We encourage you to learn more about We Are All America and see how you can make a difference in your community by visiting their website.
What inspired you to become involved in this line of work?
Nejra Sumic: I arrived in the U.S. at 9-years-old from Spain where my family temporarily sought refuge after having fled Bosnia. As a child, the process of adapting to a new culture is a bit easier, but it inevitably comes with its fair share of challenges. For instance, I spoke my native language of Bosnian and Spanish upon arrival. Nobody in my class spoke Bosnian and only a few people spoke Spanish. I therefore relied heavily on the support of my school's ESL program. In the program, I was at least able to connect with other Spanish speakers.
What does a typical day look like for you as a refugee organizer?
Nejra Sumic: Most of my day consists of planning around our campaigns and meeting with different organizations to build our efforts and grow our base.
What is your proudest accomplishment since starting your work with We Are All America?
Nejra Sumic: There are two. The first is my role in establishing the infrastructure across the state for different networks of communities to work together. I'm really passionate about bringing different groups together and helping them to align their efforts. The second is working closely with the Arizona state legislature. Last year, our efforts helped garner two thirds of the legislature's support for a Welcoming Bill. We're currently working on relaunching a campaign for further support of the bill in 2020. We aim to gain bipartisan support.
The Trump administration has recently cut the refugee admission limit to a historic low of 18,000. How has We Are All America responded to this announcement?
Nejra Sumic: A lot of our partners have come together to bring awareness to their respective communities that this is happening and is dismantling the refugee resettlement program. We held press conferences in Phoenix and Tucson on October 3 and October 10, respectively. We are specifically working to advocate the GRACE Act and the NO BAN Act. The GRACE Act would help restore the refugee limit to precedent levels and establish an admission of no less than 95,000 refugees per year. The NO BAN Act limits the president's authority to restrict and suspend immigration, and particularly prohibits religious discrimination. Here in Arizona, we continue reaching out to local elected officials to remind them that Arizona has traditionally been a diverse and welcoming state.
How does We Are All America support LGBTQ+ asylum seekers and refugees who face particular challenges due to their historically marginalized identities?
Nejra Sumic: We recognize that LGBTQ+ asylum seekers and refugees are some of the most vulnerable individuals and that nobody should have to flee their home for their sexual orientation and gender identity. Sadly, many countries still punish non-traditional identities with severe penalties. We Are All America works with national partners such as Alianza Americas, Human Rights First, and other resettlement agencies to ensure that our community organizing efforts are inclusive and cognizant of a diverse set of needs. To that end, we also help drive campaigns that promote awareness of issues specific to the LGBTQ+ community.
How do you remain hopeful about the future of resettlement in the U.S.?
Nejra Sumic: We have no choice but to be hopeful. There is always a phase in history. Sometimes it's good and sometimes it's bad. We have to continue putting in the work and striving for a bright future. Grassroot efforts are now more important than ever and we must continue to summon the collective strength to move forward.
[/vc_column_text][/vc_column][/vc_row][vc_row][vc_column][vc_single_image image="3535″ img_size="full" add_caption="yes"][vc_separator][vc_column_text]Want to see your organization featured on our blog? Submit our Service Provider Spotlight survey today. [/vc_column_text][/vc_column][/vc_row]