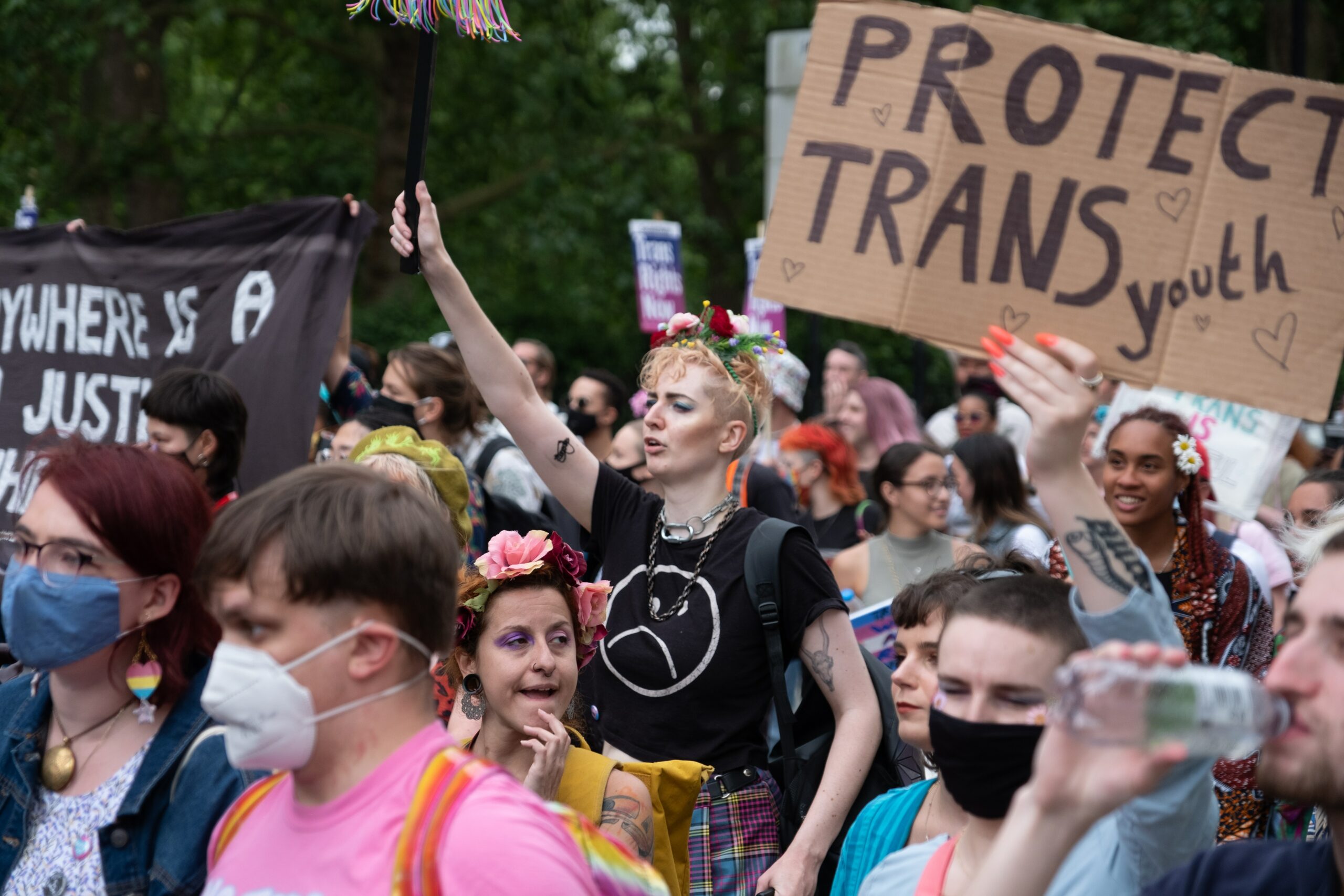 Information for Trans Youth, Their Caregivers and Other Trans People Facing Anti-Trans Legislation in the U.S.
INFORMATION FOR TRANS YOUTH, THEIR CAREGIVERS & OTHER TRANS PEOPLE FACING ANTI-TRANS LEGISLATION IN THE UNITED STATES
---
Trans Refuge State Laws
Lawmakers in at least 21 U.S. states are developing "trans refuge laws" so that out-of-state patients can come in and receive the gender-affirming care they need without prosecution. These laws aim to offer legal refuge to transgender youth and their families displaced by anti-trans legislation.
U.S. states that have passed transgender refuge legislation to become a sanctuary state for trans people seeking care include: 
California

(in effect as of January 2023) – This law makes the state a refuge for transgender kids and their families who travel there to receive the gender affirming care they're banned from accessing in their home states. The law prohibits California law enforcement from cooperating with any out-of-state individuals or agencies regarding any legal gender-affirming care performed in California, as well as ban any compliance with an out-of-state subpoena related to such matters.

New Jersey

(as of April 2023) –

Executive Order No. 326 grants protection to anyone providing or receiving gender-affirming care, and prohibits health insurers from denying or limiting coverage for services, including gender-affirming care, due to a person's gender identity or expression. Under the order, protection also extends to people from out of state who travel to New Jersey for gender-affirming care, as it prohibits the extradition of anyone providing, receiving or facilitating these health services. New Jersey departments and agencies are barred from cooperating with interstate investigations attempting to hold someone liable for civil or criminal penalties related to legal gender-affirming care in the state.

Minnesota

(as of April 2023) –

Lawmakers voted to pass bill HF146 on April 21st, 2023. The bill, co-authored by 36 Minnesotan politicians, aims to

block out-of-state subpoenas

that would see families with trans kids forced back to anti-trans states to prevent them accessing gender-affirming care. It means that the state of Minnesota will, for now, remain a place where trans youth are protected from legislative discrimination.

 
Below are examples of other states that have taken steps to protect gender affirming care: 
Connecticut

(as of July 2022) –

This law protects against out-of-state judgments based on reproductive or gender-affirming health care services that are legal in Connecticut. 

Massachusetts

(as of July 2022) –

H.5090, An Act Expanding Protections for Reproductive and Gender-Affirming Care, provides critical protections for access to reproductive health care, including abortion care, and essential healthcare for transgender people, including for individuals who may travel from out-of-state to seek care in the Commonwealth. 

Illinois

(as of January 2023) –

HB4664 is a reproductive rights and gender affirming care omnibus bill that protects health care providers and their patients from legal attacks by neighboring states and expands health care access and options across the state. 

Washington

(as of April 2023) 

–

The Democratic governor in Washington state has enacted legal protections for people who travel to the state seeking reproductive and gender-affirming procedures and treatment. The law blocks other states from using Washington-run courts or judicial processes to enforce their bans.
*For more information on the rise in anti-trans legislation and bills by state, view this legislative tracker. 
---
Rapid Response Services 
Below, we have highlighted a few of the vetted organizations listed on the InReach App providing rapid response services to help trans and gender nonconforming (TGNC) people impacted by anti-trans legislation access gender affirming healthcare. 
Campaign for Southern Equality – The Campaign for Southern Equality has launched the Southern Trans Youth Emergency Project (STYEP), a new regional effort which provides rapid response support directly to the families of youth who are impacted by anti-transgender healthcare bans in the South.  No matter which Southern state where you live (AL, AR, FL, GA, KY, LA, MS, NC, OK, SC, TN, TX, VA, WV), they would be honored to help. 

Elevated Access – Elevated Access launched in April 2022. They are a volunteer pilot network that flies people in private aircraft at no cost to access abortion and gender-affirming care. Elevated Access anonymously transports patients, providers, and support staff where they need to go. Their volunteer pilots are fully vetted and generously donate their time, skills, and aircraft. They can fly into 3,000 airports around the country, and 90% of the US population lives within a thirty-minute drive of these regional airports. *Note: They do not work directly with clients but rather with direct support organizations. With their rapidly expanding network of pilots, other direct support organizations should contact them about working with their volunteer pilots. Based on current volunteer pilot interest, they are growing into the West Coast, the Southwest, and Texas next.
---
Remote Services
Below, we have highlighted a few of the vetted organizations listed on the InReach App providing remote services to the trans and gender nonconforming (TGNC) community in the United States: 
---
*Know of a rapid response/relocation or remote resource serving the U.S. trans community that should be listed on this page? Let us know.