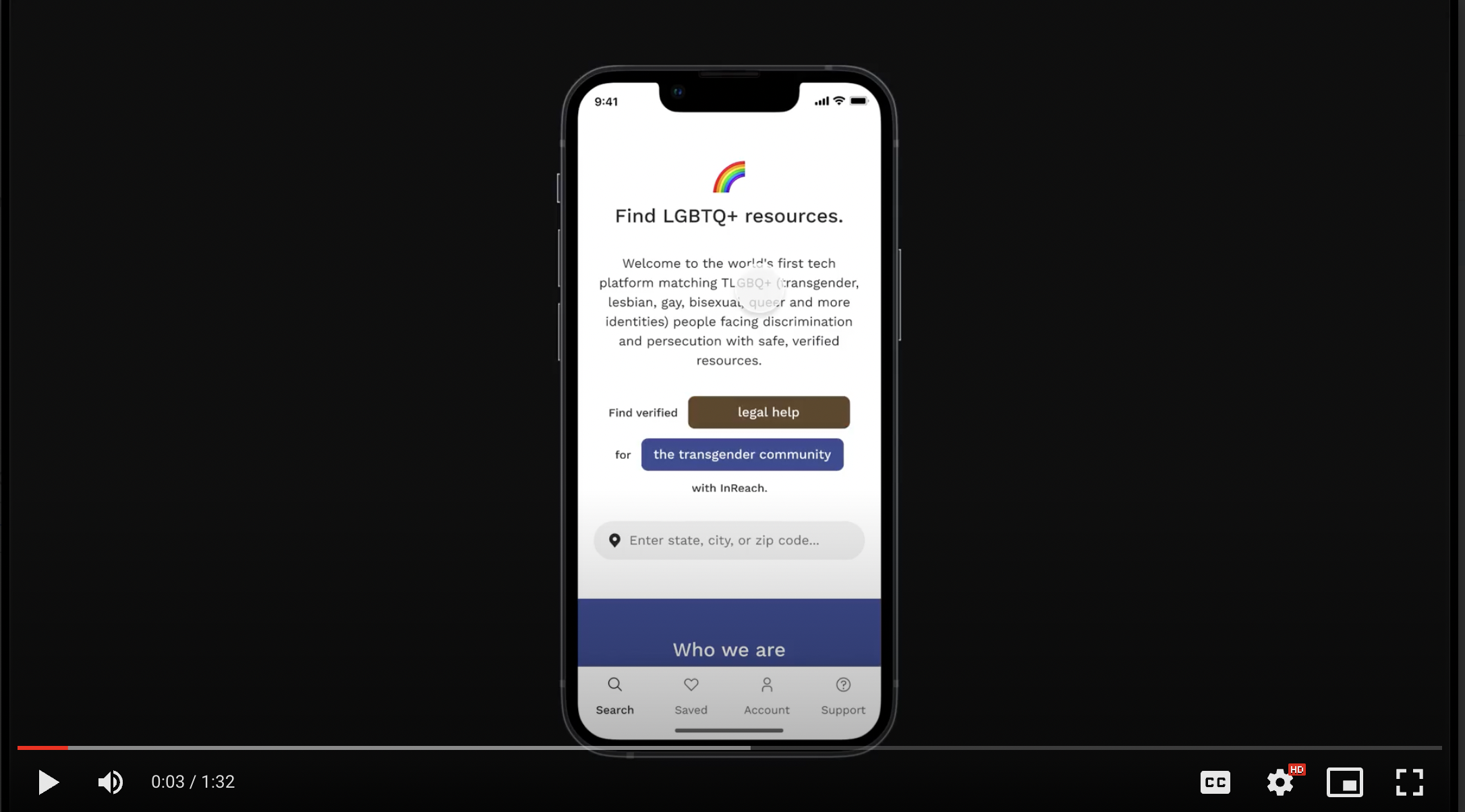 Sneak Peak: InReach App Redesign
Sneak Peak: InReach App Redesign
Highlights from the upcoming redesign of the free InReach App include:
A ground-up full rewrite, featuring an extensive front-end UX/UI redesign.
Our new codebase uses some of the most popular frameworks/libraries, making it easier for developers to contribute to our open source repo.
We've rethought every aspect of our app to ensure that we can comfortably scale up and serve our users, as well as the service providers listed in our database.
A new backend data portal to enable InReach's trained volunteers to more efficiently independently verify and add thousands more affirming services to the InReach App. We are also introducing new tools for our Resource Coordinator staff to audit submissions to ensure the information on the InReach App meets our rigorous vetting standards.

Crowdsourced translations

will supplement/replace machine-generated translations to ensure that our translations are as accurate, inclusive and culturally competent as possible.
Watch the prototype videos below:
InReach App redesign on desktop prototype (*this prototype uses dummy data). 
InReach App redesign on mobile prototype (*this prototype uses dummy data). 
---