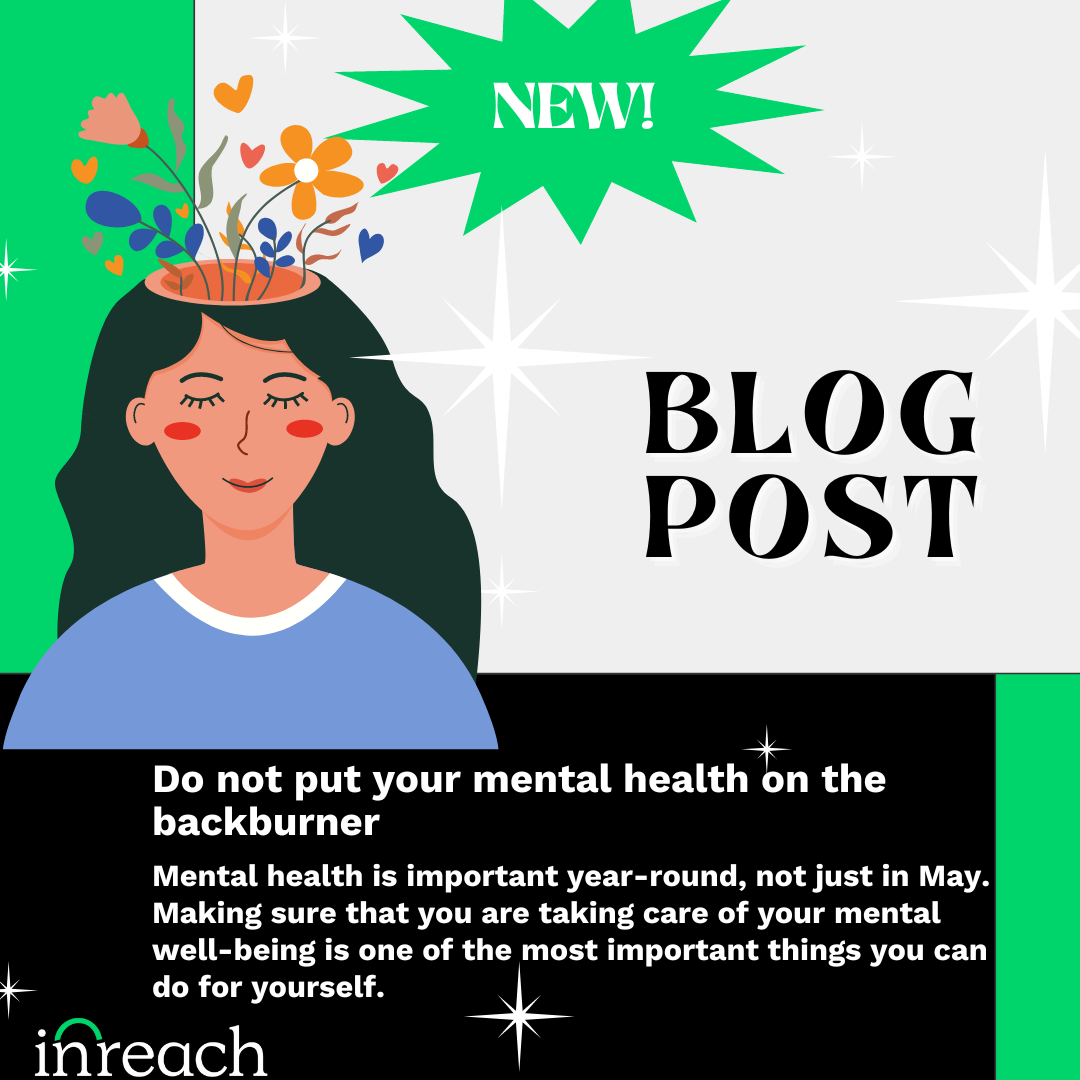 Mental Health Awareness Month: Do not put your mental health on the backburner
by Ryan Windle, they/he
---
Since 1949, Mental Health Awareness Month has been observed by the United States during the month of May. For a month that has been observed for 74 years, it is a shame that there still is a conversation going on about prioritizing mental health.
First, mental health is important year-round, not just in May. Making sure that you are taking care of your mental well-being is one of the most important things you can do for yourself. Especially now, at a time when LGBTQ+ rights are at the forefront of most political debates, it is essential to take time for your mental health.
It can be a lot every day to go online when a new day can possibly bring a new law being passed that diminishes one's rights. Making sure that you are in the correct headspace is important. If you need to, take a break from being online if it gets to be overwhelming. But taking that time away for yourself will help in the long run, because it will help you be more aware of your surroundings, and your well-being.
Wanting to get help is important, but it always is tricky to find the resources that work best for you. If you are wondering where to start, by using the InReach App, you can cater your search to find verified safe LGBTQ+ affirming providers in your area. As well as finding local providers, you can filter your search to tailor what you want and need.
On top of this, there are numerous mental-health hotlines for LGBTQ+ individuals if that is where you want to start.
Some notable hotlines are:
– The Trevor Project: (866) 488-7386
– Crisis Text Line: Text START to 741-741
– Trans Lifeline: (877) 565-8860
– The GLBT National Youth Talk Line (through age 25): (800) 246-7743
Seeking out the resources that work best for you also is important. While something may work for a close friend, if it does not work for you, that's fine. Everything is subjective, and things work differently for some people.
Oftentimes, people are afraid to seek out resources for help, for fear that they may seem weak. That is the obstacle that most have to overcome. But by seeking help, you are not weak, it actually is one of the bravest things you can do. Wanting to improve yourself and your well-being takes courage.
Always make sure you are prioritizing your mental health and the mental health of those around you. Do daily-check ins with yourself, an activity that relaxes you, or talk with a friend. These tiny activities will help your mental health, and help you in the process.