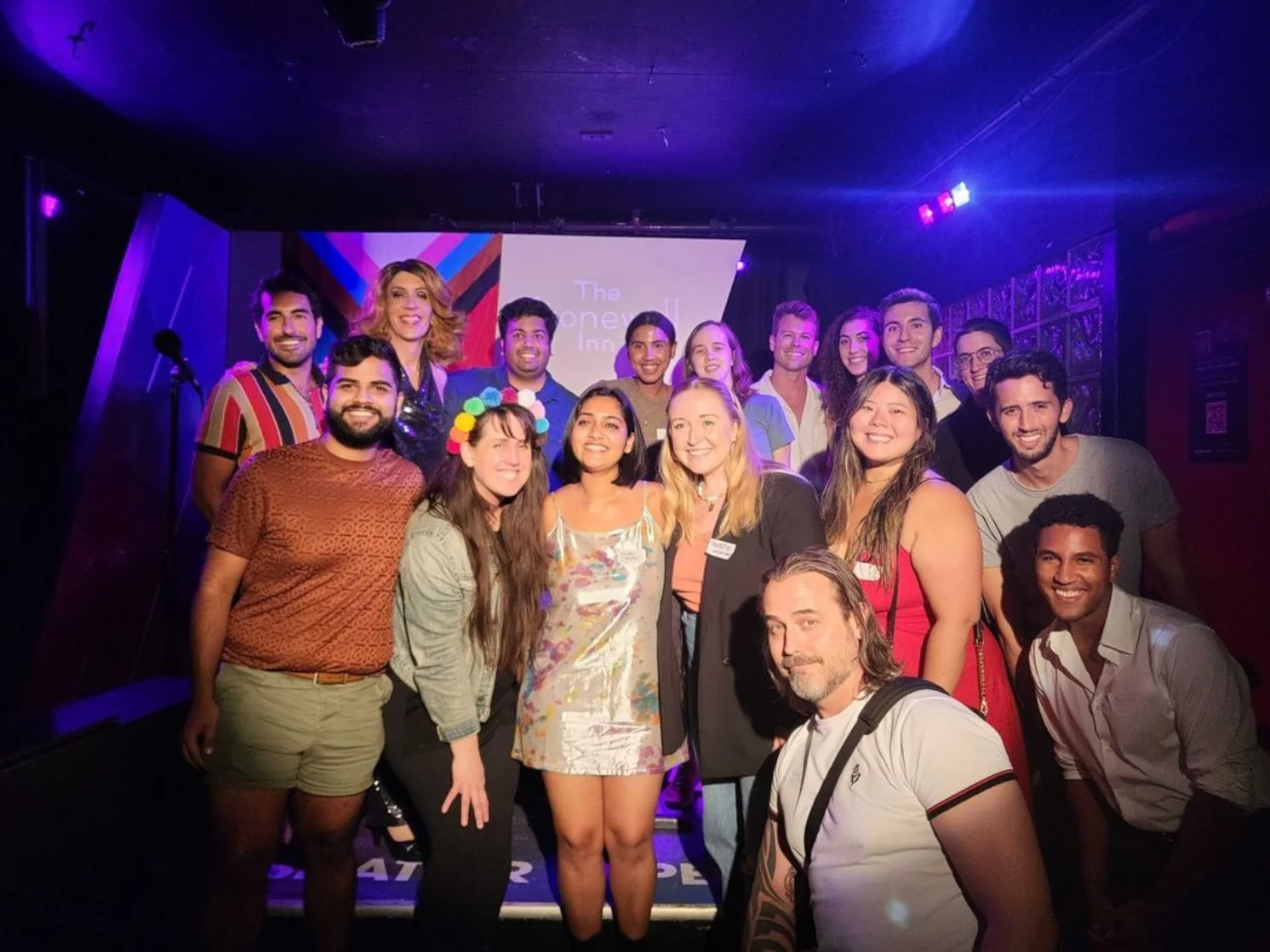 InReach 2022 Junior Board Program: Year In Review
The InReach Junior Board Program is a group of young professionals (ages 21-40) committed to supporting InReach's critical work through app support, fundraising, and professional development. The program strives to build a national movement and mobilize thousands of young professionals across the United States to serve as ambassadors in their communities for the free InReach App (the world's first tech platform matching LGBTQ+ people facing discrimination and persecution with safe, verified resources). During 2022, the Junior Board achieved the following outcomes:
Raised $90,000+ for InReach
Mobilized 30+ young professionals from:

Accenture
BBR Partners
Blackstone
Blank Rome LLP
Consilio
Deloitte
Double Verify
Dow Jones
Etsy
EY-Parthenon
Federal Reserve Bank of New York
GTCR
Harry's
Joynup, Inc.
Kearney
Levy Konigsberg LLP
Lifeties, Inc.
Macquarie Group
Meta
NYC Health
Petal
PricewaterhouseCoopers (PwC)
Public Leadership Education Network (PLEN)
Shutterstock
Temple University
The Jed Foundation
Hosted an in-person LGBTQ+ Pride Month fundraiser event in NYC at the historic Stonewall Inn
Arranged lunch & learn webinars at Petal and PwC, and a panelist slot at an in-person Out in Tech event in NYC to help spread the word about InReach's work
Facilitated key contacts/intros at leading companies/brands including Mercedes-Benz USA, The Neon Tea Party, Shutterstock, Kush Queen, Lindalovesbingo, and Stonewall Inn
Organized company-sponsored fundraisers at Macquarie and PwC, raising $13,000+ to advance InReach
Represented InReach at the 2022 Blackstone Gives Back challenge, resulting in a $50,000 grant awarded to help advance InReach's mission
Sourced diverse speakers for the virtual guest speaker series including: Adrienne Fulco, Associate Professor and Director of the Public Policy and Law Program at Trinity College; Willie Carver Jr., 2022 Kentucky Teacher of the Year; and Tim McKinney, LGBTQ+ Resource and Program Director at Big Brothers Big Sisters Independence (BBBSI)
Contributed 4 member testimonial videos to aid InReach in its recruitment and advocacy efforts
Elected this year's co-chairs to the 2023 InReach governing board of directors in recognition of their outstanding contributions to InReach to-date
A big thank you to all of our 2022 Junior Board members for their passion, hard work and generosity!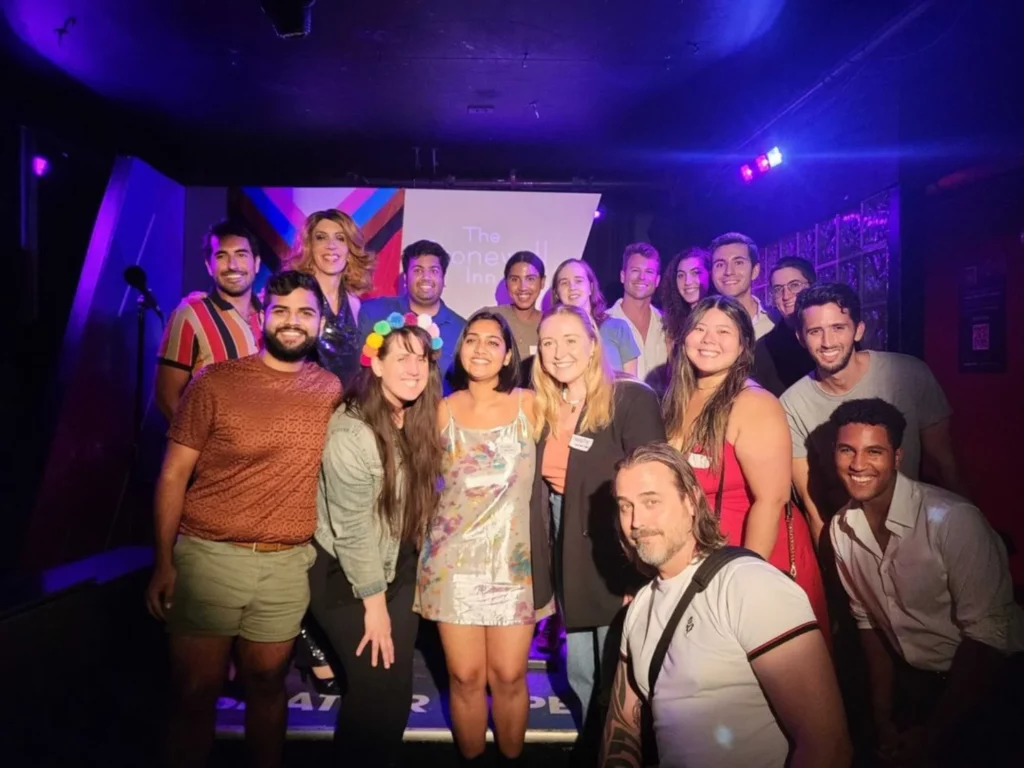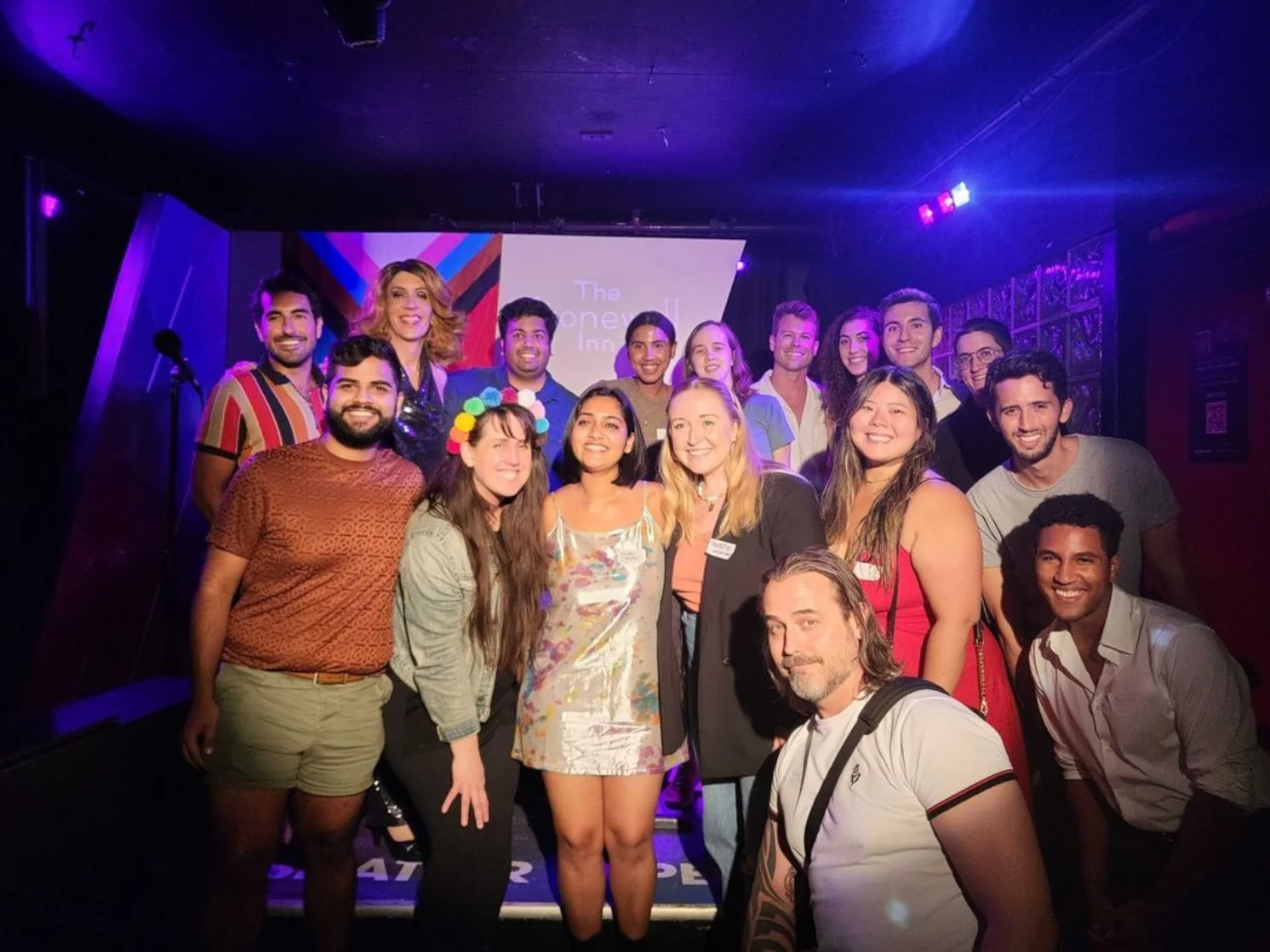 ---
*Interested in joining the InReach Junior Board Program? Learn more and apply to join the 2023 program here.