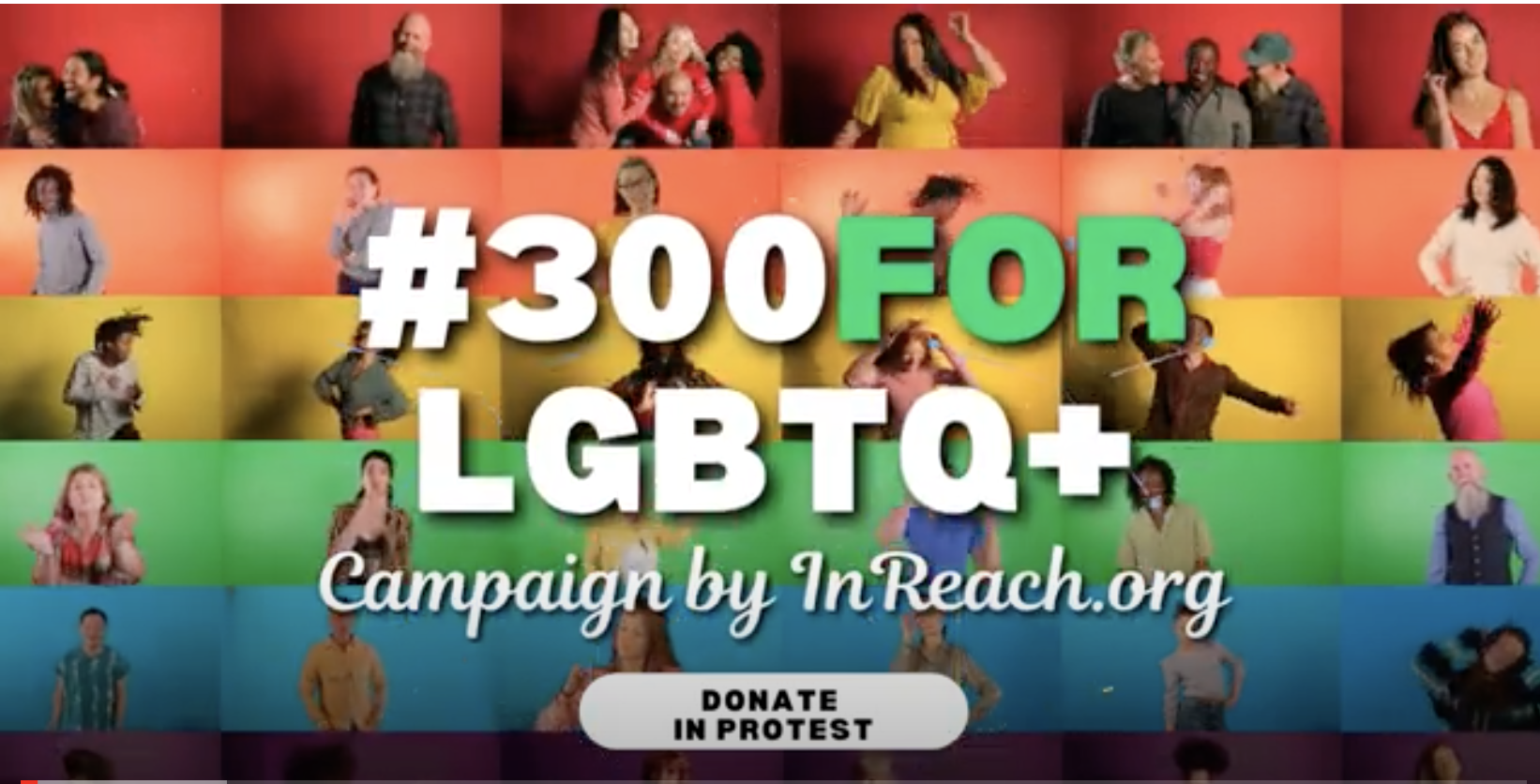 InReach Launches #300ForLGBTQ+ Campaign In Protest of the Over 300 Anti-LGBTQ+ Bills During 2022
On Giving Tuesday 2022, InReach launched the #300ForLGBTQ+ campaign. The campaign seeks to mobilize 300 supporters to donate an average of $50 in protest of the over 300 anti-LGBTQ+ bills introduced in the U.S. in 2022.
This year, over 300 anti-LGBTQ+ bills have been filed in states across the country, the majority targeting the trans community. You can protest by supporting InReach, a trans-led nonprofit increasing access to safe, verified resources for the diverse LGBTQ+ community.
---
Want to do more to support the #300ForLGBTQ+ campaign? Instead of making a $50 gift, become a Campaign Influencer by making a more substantial donation. Remaining options available: $500 and $2,500. Learn more.