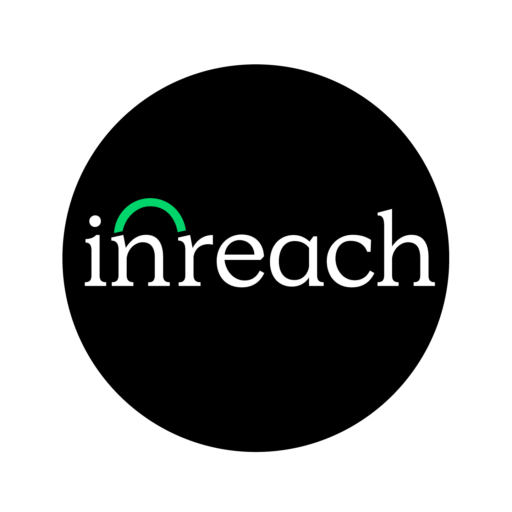 InReach Named to Fast Company's Annual List of the World's Most Innovative Companies for 2023

InReach Named to Fast Company's Annual List of the World's Most Innovative Companies for 2023
Trans-led tech nonprofit joins the ranks of OpenAI, Disney, Tiffany & Co., and more
MARCH 02, 2023 – InReach has been named to Fast Company's prestigious annual list of the World's Most Innovative Companies for 2023.
This year's list highlights the businesses at the forefront of their respective industries, paving the way for the innovations of tomorrow. These companies are setting the standard with some of the greatest accomplishments of the modern world. In addition to the World's 50 Most Innovative Companies, 540 organizations are recognized across 54 sectors and regions.
"Already in 2023, over 300 anti-LGBTQ+ bills have been introduced in state legislatures across the U.S., including a record number of bills targeting the rights of transgender people," said Jamie Sgarro, Co-Founder and Executive Director at InReach. "We are grateful to Fast Company for highlighting our work at such a critical time for our community and for recognizing the potential of innovative technology to increase resource access for LGBTQ+ people facing discrimination and persecution. Everyone deserves the safety and freedom to live authentically."
Over the last year, InReach announced a new brand identity, including a new name, logo, homesite, and tech platform. Today, InReach's free technology instantly matches LGBTQ+ people facing discrimination and persecution with affirming, independently verified medical and mental health care, immigration and other legal help, safe housing, food, education and employment, translation, community and spiritual support, and more critical services. InReach has verified services for LGBTQ+ asylum seekers, refugees and other immigrants, LGBTQ+ Black, Indigenous and People of Color (BIPOC) communities, the transgender and gender nonconforming (TGNC) community, LGBTQ+ youth and their caregivers, and more LGBTQ+ communities.
Since launching in 2016, the InReach App has exceeded 400,000 user sessions. Over 50 percent (260,000+) of user sessions occurred in 2022 as the demand for InReach spiked amidst unprecedented anti-LGBTQ+ legislation and sentiment sweeping across the U.S. Over the last year, all 50 U.S. states and D.C. had verified services listed and active users seeking affirming services on InReach. The organization's vision is to ensure every trans and queer person has on-demand access to the safe, affirming resources they need to thrive.
Fast Company's editors and writers sought out the companies making the biggest strides around the globe. They also judged nominations received through their application process.
The World's Most Innovative Companies is Fast Company's signature franchise and one of its most highly anticipated editorial efforts of the year. It provides a firsthand look at the inspiring and innovative efforts of companies across all sectors of the economy.
"What a strange and thrilling year it has been to honor this year's Most Innovative Companies. This year's list compiles some of the most cutting-edge groundbreakers who are changing our world every single day, from legacy organizations like McDonald's to upstarts like MrBeast and institutions such as NASA. Everyone on this list does something completely, uniquely different, yet, they all have one thing in common: innovation," said Fast Company editor-in-chief Brendan Vaughan.
Fast Company will host its third annual Most Innovative Companies Summit on April 19 and 20. The virtual summit celebrates the Most Innovative Companies in business, and provides an inside look at cutting-edge business trends and what it takes to innovate in 2023. Fast Company's Most Innovative Companies issue (March/April 2023) is available online here, as well as in-app form via iTunes, and on newsstands beginning March 14. The hashtag is #FCMostInnovative.
ABOUT INREACH
InReach is a trans-led tech nonprofit increasing access to safe resources for the diverse LGBTQ+ community. The InReach App is the world's first tech platform matching LGBTQ+ people facing discrimination and persecution with safe, independently verified resources. The free InReach App is available on web (desktop and mobile), and native iOS and Android. Learn more at InReach.org.
ABOUT FAST COMPANY
Fast Company is the only media brand fully dedicated to the vital intersection of business, innovation, and design, engaging the most influential leaders, companies, and thinkers on the future of business. Headquartered in New York City, Fast Company is published by Mansueto Ventures LLC, along with our sister publication Inc., and can be found online at http://www.fastcompany.com.
---
* This press release is also available on PRWeb.