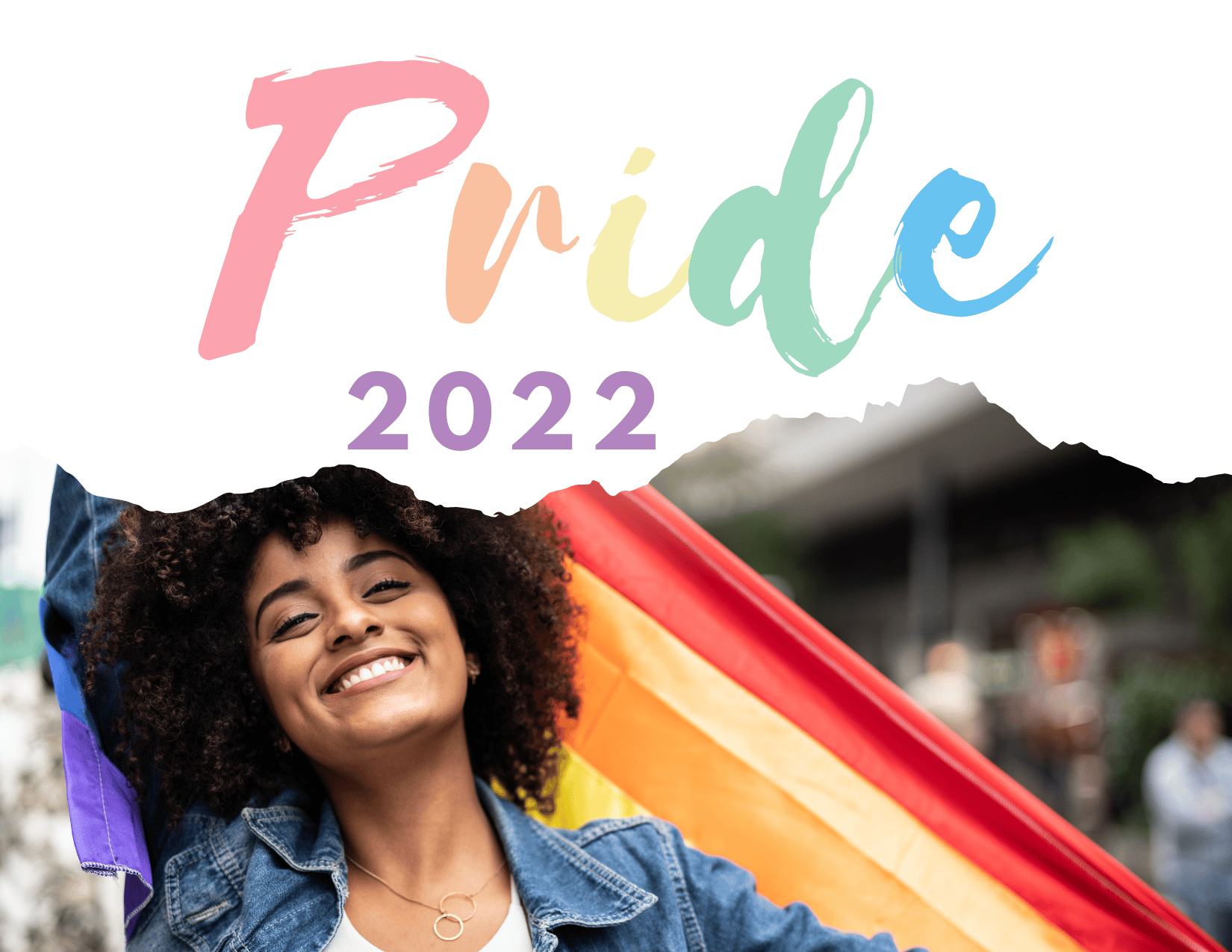 InReach Pride Month 2022 In Review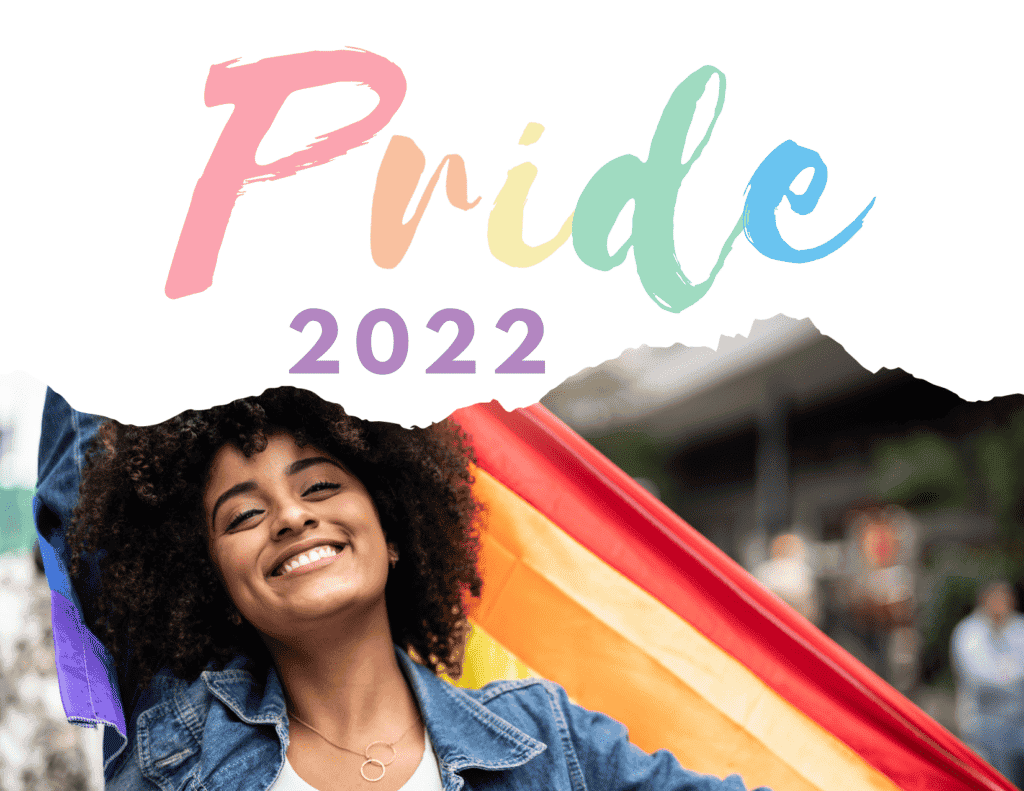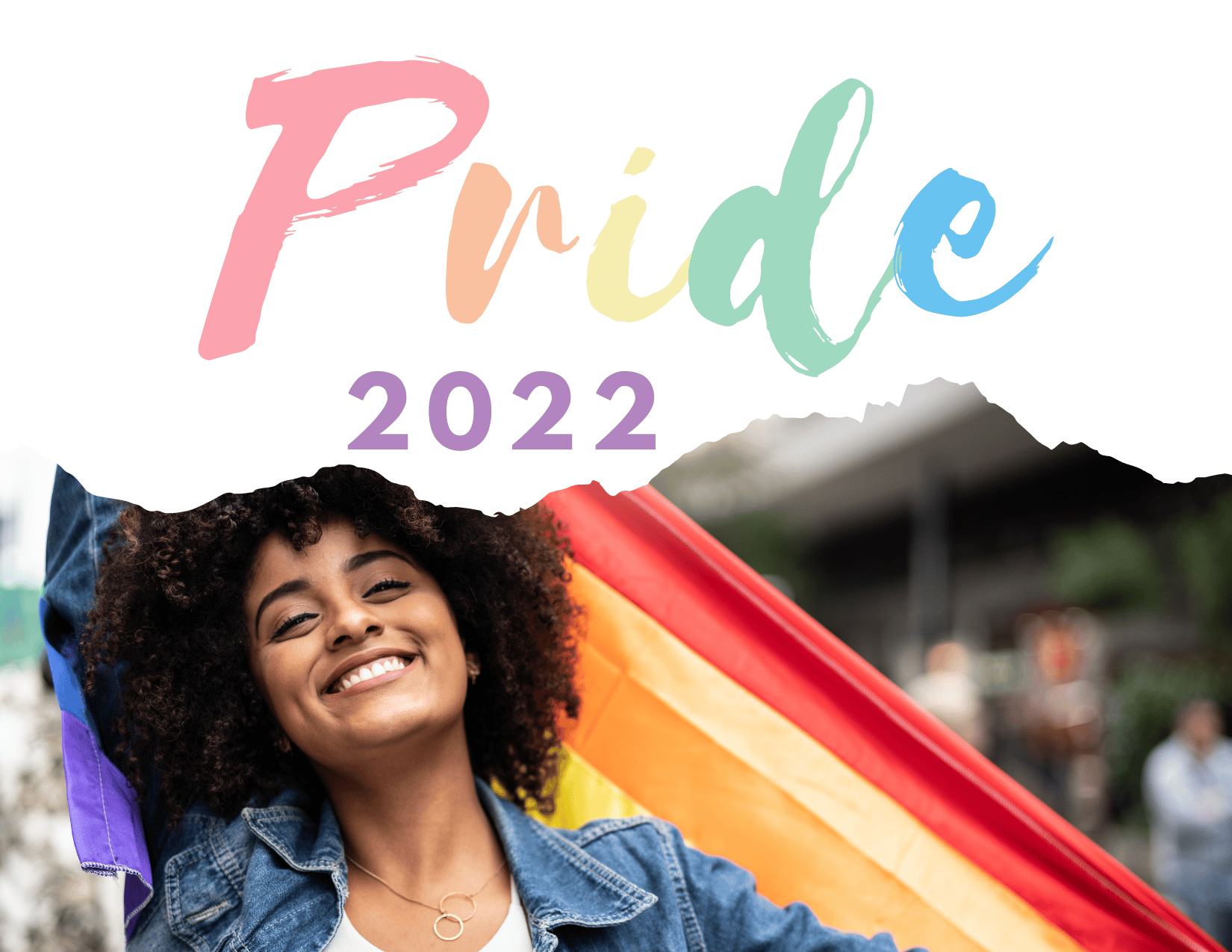 In this post, we take a look back at our first Pride Month as InReach. 
We are a proud trans-led nonprofit organization serving the trans and wider LGBTQ+ community. As LGBTQ+ rights–particularly trans rights–are under attack, our work at InReach is more important than ever.
Way to support our work beyond Pride Month include: make a one-time or recurring tax-deductible donation, share the free InReach App with your networks and spread the word about our work on social media, volunteer your time and skills, suggest LGBTQ+ affirming resources in your local community for inclusion in our free App, become a corporate partner, and join our junior board program for young professionals living in the United States.
Our 2022 Pride Month Theme: 'Safe Help is InReach'
Our "Safe Help Is InReach" Pride social campaign sought to spotlight critical issues facing the diverse LGBTQ+ community and how the free InReach App can support. The campaign included: 
Week 1 Theme: We Are InReach 
During the first week of the campaign, we focused on introducing InReach (formerly AsylumConnect). 
InReach is for the entire diverse LGBTQ+ community – including asylum seekers and refugees, undocumented and other immigrants, young people experiencing homelessness, those facing family or community rejection due to their identity, and other transgender and non-binary people in need. 
Our mission is to ensure safe help is InReach for all members of the LGBTQ+ community. With InReach at scale, every LGBTQ+ person will know where it is safe to go for help.
Week 2 Theme: LGBTQ+ BIPOC Communities
During week 2, we highlighted critical issues facing LGBTQ+ BIPOC communities that are often overlooked and underrepresented, and how the free InReach App can help.
Week 3 Theme: TGNC Community 
The transgender community faces unique challenges and is often the target of discriminatory legislation and charged political debate. Week 3 of our campaign focused on sharing how trans, nonbinary and gender nonconforming (TGNC) people can use the free InReach App to access safe, verified resources.
Week 4 Theme: LGBTQ+ Asylum Seekers & Refugees
Providing critical support to LGBTQ+ asylum seekers and refugees has been part of our mission since the founding of our organization. Week 4, overlapping with World Refugee Day (June 20th), focused on spreading awareness about the unique challenges LGBTQ+ asylum seekers and refugees are forced to navigate to find the safety to live authentically.
Week 5 Theme: Other LGBTQ+ People in Need 
The final week of our campaign focused on further amplifying the diversity of the LGBTQ+ community and how InReach's free technology can support any community member in need. Highlighted communities included: LGBTQ+ young people experiencing homelessness, conversion therapy survivors and the HIV/AIDS community.
InReach Partners with Mercedes-Benz for Pride Month Campaign
As part of this campaign, MercedesBenz donated $25,000 to InReach as a charitable partner. 
During Pride Month 2022 and beyond Mercedes-Benz will tell global stories of safe transport for the LGBTQIA+ community, driving awareness around the importance of this cause and minting new allies. Mercedes created a range of image and video content (examples here and here) featuring InReach that will live on Mercedes' global channels.
Jamie is the co-founder and executive director at InReach. Growing up, Jamie would not meet an openly trans person until his 20's. Jamie co-founded InReach to help ensure other trans and queer people find the safety to live authentically. He used InReach to find verified trans-affirming legal, medical and mental health services during his own transition.
Edafe Okporo is an InReach partner and founder of Refuge For America, a non-profit that empowers and supports displaced LGBTQIA+ people in rebuilding their lives in new communities.
After joining InReach, Hans used his personal story to advocate for displaced LGBTQIA+ people everywhere. Now he helps others identify and access safe, verified resources for their own LGBTQIA+ asylum process.
One of the pressing issues for people fleeing discrimination in their home country because of their identity is a tailored, high-precision vetting process to resettle in a new home. Christina joined the team at InReach for that very reason, with a focus on crisis counseling for those struggling with mental health issues. 
InReach Featured in Microsoft's 'Pride Without Borders' Campaign
Microsoft invited Jamie to share about his work co-founding and leading InReach, including a feature in Microsoft's 'Pride Has
No Borders' video.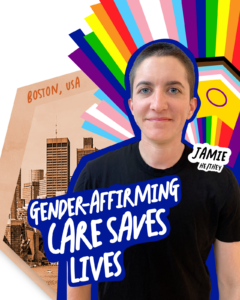 Microsoft also featured Jamie's story on their website as part of the company's 2022 "Pride Stories" series.
InReach Wins Data for Justice Prize at the World Justice Challenge 2022
AsylumConnect (now InReach) was awarded the Data for Justice Prize for the World Justice Challenge 2022 at the World Justice Forum in The Hague, Netherlands. InReach was competing as a finalist in the Equal Rights and Non-Discrimination category. World Justice Project's World Justice Challenge is a global prize competition to identify, recognize and promote good practices and high-impact projects and policies that advance the rule of law.
As one of the 30 finalists chosen from 305 submissions representing 118 countries around the world, AsylumConnect (now InReach) was showcased at the World Justice Forum 2022: Building More Just Communities this Summer in The Hague, Netherlands. From the 30 finalists, a 10-member panel of expert judges then selected five winning projects. Winners were announced in an awards ceremony at the Forum on June 2. Each winning project will receive a $20,000 USD cash prize.
Read World Justice Project's press release announcing the winners for more information.
InReach Named NYC Pride 2022 "Pride Gives Back" Grant Program Recipient & Featured in the NYC Pride March Broadcast on ABC 7 New York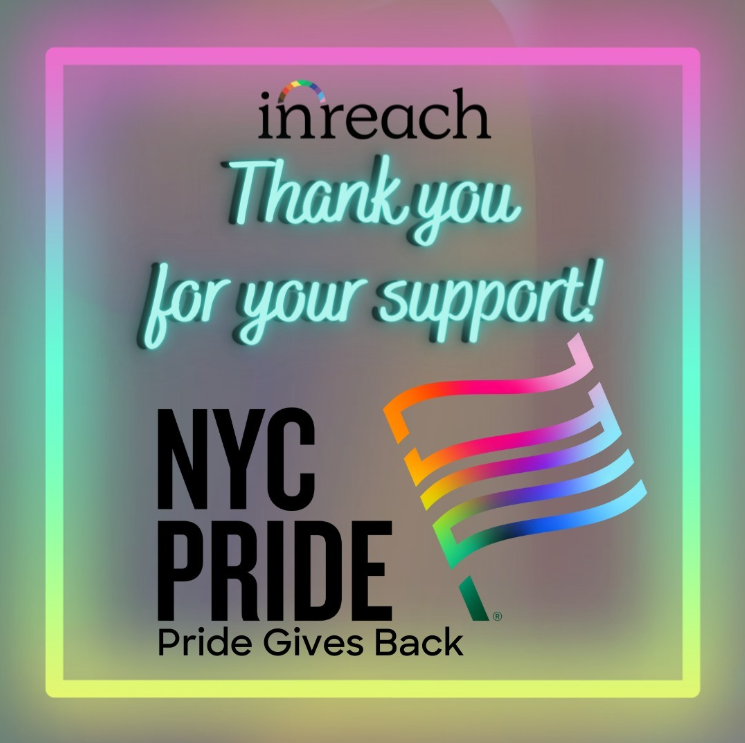 InReach has been selected as a recipient for NYC Pride's 2022 Pride Gives Back Program. In addition to providing financial support ($10,000 grant), NYC Pride will offer each of their grantees with one complimentary Pride Partnership to help raise awareness about the events and programs they are hosting in 2022 and 2023.
InReach Launches New Ambassador Network
During Pride Month 2022, we announced the launch of our InReach Ambassador Network! 📣
The InReach Ambassador Network is a representative coalition of users of the InReach App. In June, seven individuals from across our organization and nonprofit partners joined our new Ambassador Network. Our Ambassadors will draw on their personal experiences using the free InReach App to serve as spokespeople for our organization.
Learn more about how our Ambassadors have leveraged our free technology to access safe, verified resources for themselves or their clients here: https://inreach.org/inreach-ambassador-program
Have you or someone you know used the free InReach App to find safe, verified resources for yourself, clients or loved ones? Check out our new Ambassador Network sign-up form.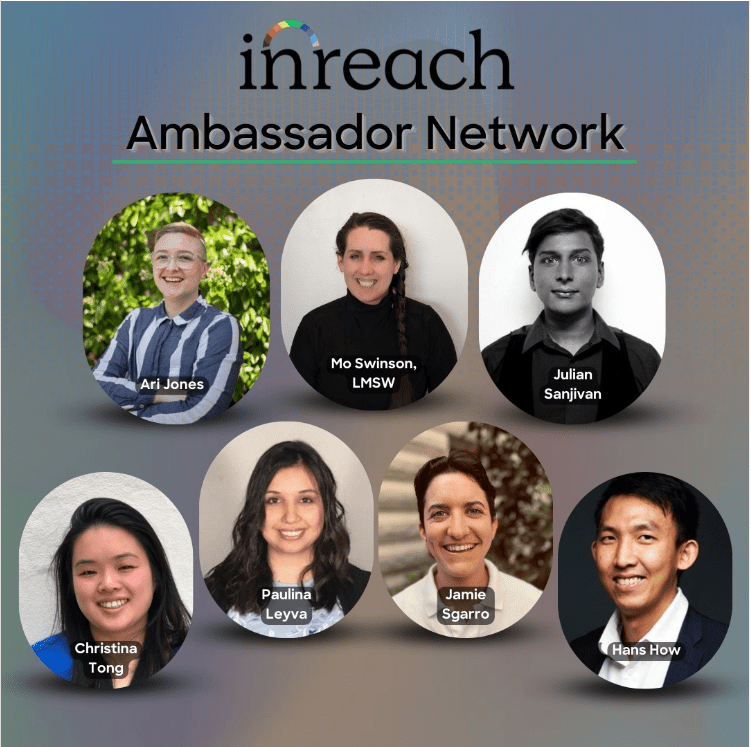 InReach Hosts Virtual World Refugee Day Panel Event
Trigger Warning: This video contains content dealing with violence, homophobia and transphobia, and sexual assault against LGBTQ+ people. 
Overlapping with LGBTQ+ Pride Month, World Refugee Day is an international day designated by the United Nations to honor refugees around the globe. Each year on June 20th the world celebrates the strength and courage of people who have been forced to flee their home country to escape conflict or persecution. At the intersection of LGBTQ+ and refugee rights, InReach's work is uniquely relevant on World Refugee Day.
On June 20th, 2022, InReach organized a free virtual panel featuring LGBTQ+ asylees sharing their experiences in honor of World Refugee Day and how InReach's free technology can support LGBTQ+ people fleeing persecution.
Panelists

: Julian Sanjivan (InReach governing board), Hans How (InReach governing board), Oleg Grachev (InReach junior board), Fernando Chang Muy, M.A., J.D. (InReach advisory council), Jacque Larrainzar (InReach advisory council)
Moderator: Grete Miller, 2022 Junior Board at InReach (Co-Director of the Learning & Development Committee) & Product Operations Specialist at Shutterstock.
InReach Partners with The Neon Tea Party on Pride Month Collection
Founded in 2016 by Marisa Morrison, The Neon Tea Party is a lifestyle blog and brand that aims to inspire creativity, explore playful eclectic style, and empower its readers to chase their dreams. The blog features four key categories: DIY, home décor, personal style, and entrepreneurship.
In honor of Pride Month, The Neon Tea Party teamed up with InReach. During Pride 2022, The Neon Tea Party sold two yarn bundles, with $10 from the sale of each $33 bundle to be donated to InReach. The yarn bundles represent the 11 colors of the Progress Pride Flag: Red, Orange, Yellow, Green, Blue, Violet, Light Pink, Light Blue, White, Black & Brown.
Learn more on The Neon Tea Party's blog and follow them on social media (@theneonteaparty).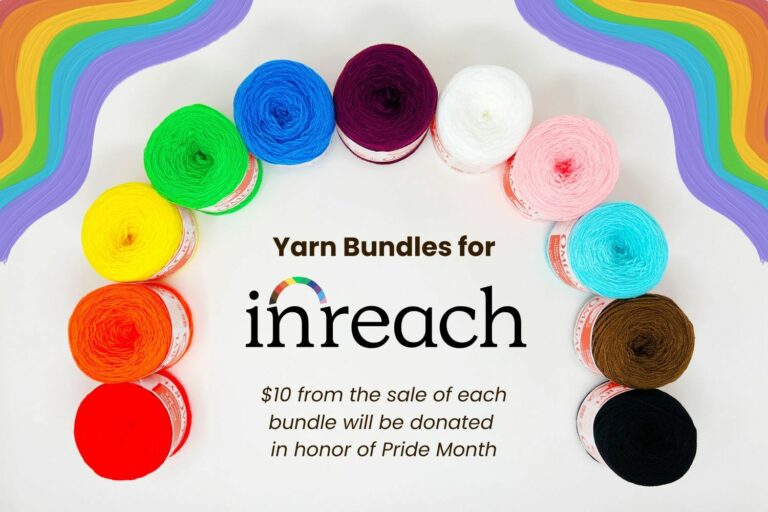 The Clinton Foundation Profiles InReach in Honor of Pride Month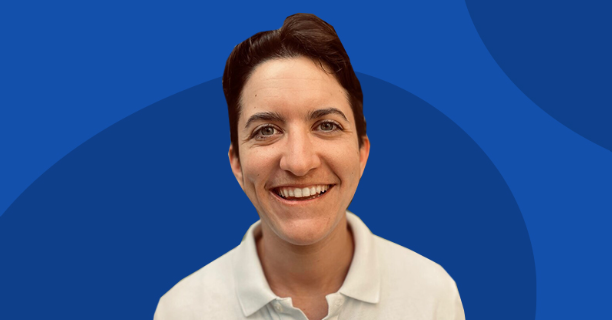 The Clinton Foundation and the Clinton Global Initiative University (CGI U) interviewed Jamie Sgarro, InReach co-founder & executive director (CGI U '16 alum), about our organization's recent rebranding from AsylumConnect to InReach.
Read the interview here.
Thank You! 
 A big thank you to all of our supporters, partners and volunteers who make our work possible!
Stay informed beyond Pride Month:
Follow us on social media (@weareinreach)