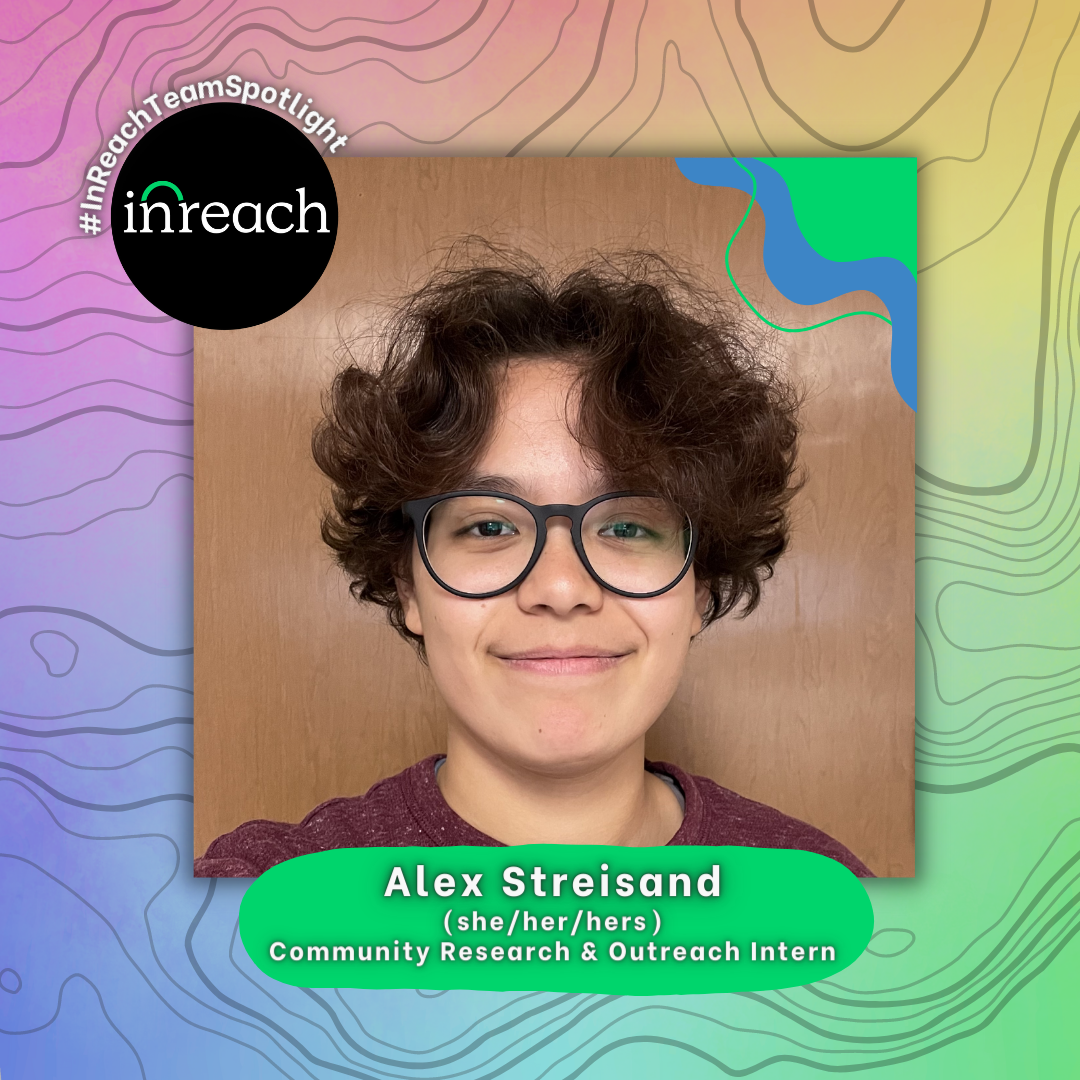 #InReachTeamSpotlight: Alex Streisand
#InReachTeamSpotlight: highlighting integral members of the InReach team that make our work possible. Thank you for all that you do!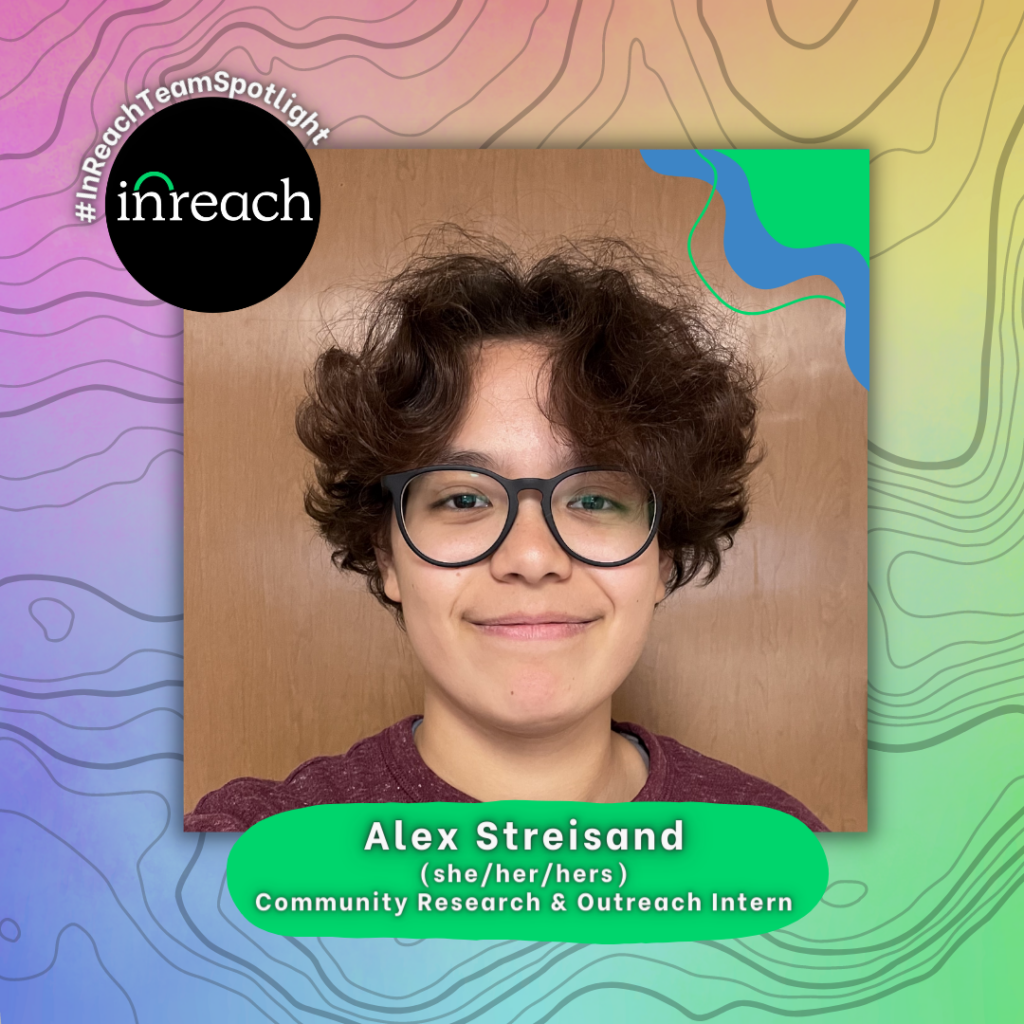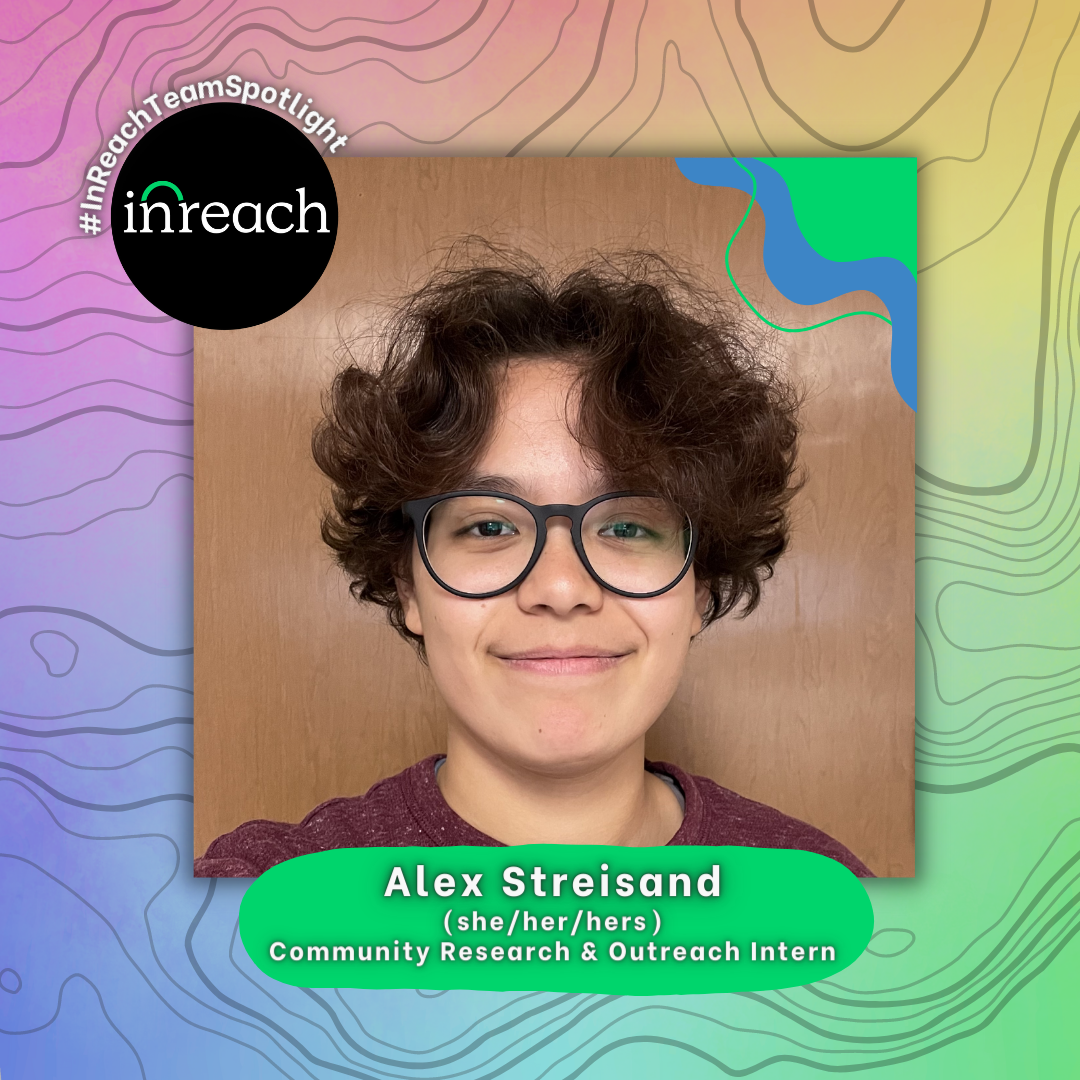 This week, we're spotlighting Alex Streisand (she/her/hers), one of our Fall 2022 Community Research & Outreach Interns! As an intern at InReach, Alex follows our verification process to ensure that organizations and resources are LGBTQ+ affirming to be listed on our free App.
---
What resonates with you about InReach?

Alex: It can be very isolating and even dangerous for LGBTQ+ people to feel like there are no resources or support options out there, so I think that the more people know about InReach and spread the word, the safer and happier we can be as a community.
What is your favorite category (or subcategory) of support listed on the free InReach App?
Alex: I think the abortion care category is very important right now and shows how dynamic and up-to-date the App is.
What issue facing the diverse LGBTQ+ community are you particularly passionate about?
Alex: I'm really passionate about LGBTQ+ representation in entertainment media, especially telling positive and meaningful queer stories for a younger audience.
Alex: I play guitar and love jamming with friends!