#InReachTeamSpotlight: Shannon Baker
#InReachTeamSpotlight: highlighting integral members of the InReach team that make our work possible. Thank you for all that you do!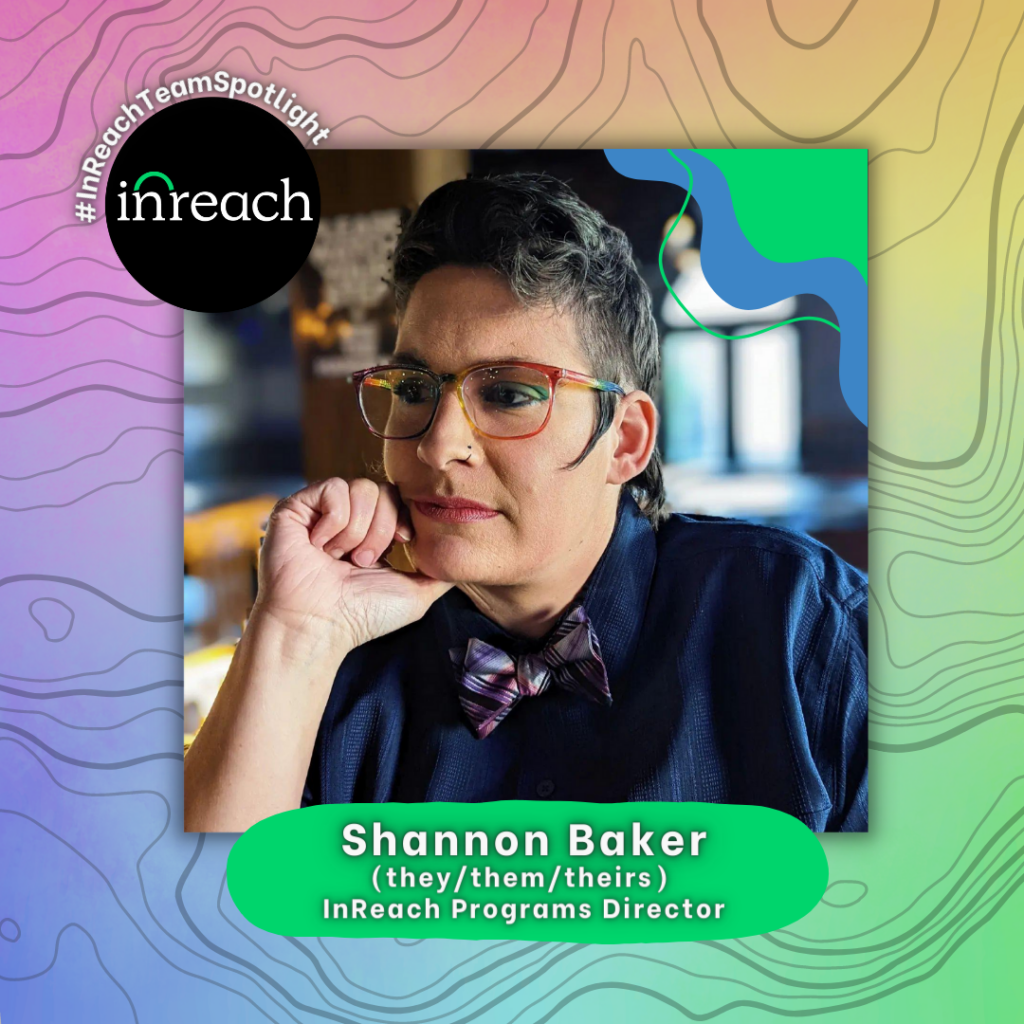 This week, we're spotlighting Shannon Baker (They/Them), InReach's Programs Director! As Programs Director, Shannon works to support the organization's mission by bringing the InReach Junior Board to its full potential.
---
What resonates with you about InReach?

Shannon: As a LGBTQ+ youth, I was unhoused due to fleeing my hostile family of origin. The verified resources found through the InReach App are life changing for individuals who face the same challenges I did.
What is your favorite category (or subcategory) of support listed on the free InReach App?
Shannon: As a survivor of conversion therapy and spiritual, physical, and emotional abuse, the Mental Health Category is my favorite. Mental Health services are vital to the healing process and integration into community.
What issue facing the diverse LGBTQ+ community are you particularly passionate about?
Shannon: TGNC folks, especially children, are being targeted by those in power with hate speech and unjust laws that threaten not only their well being, but their lives.
Shannon: I have recently started crocheting gnomes for a close friend and have amassed a small army of these creatures for her mantel.