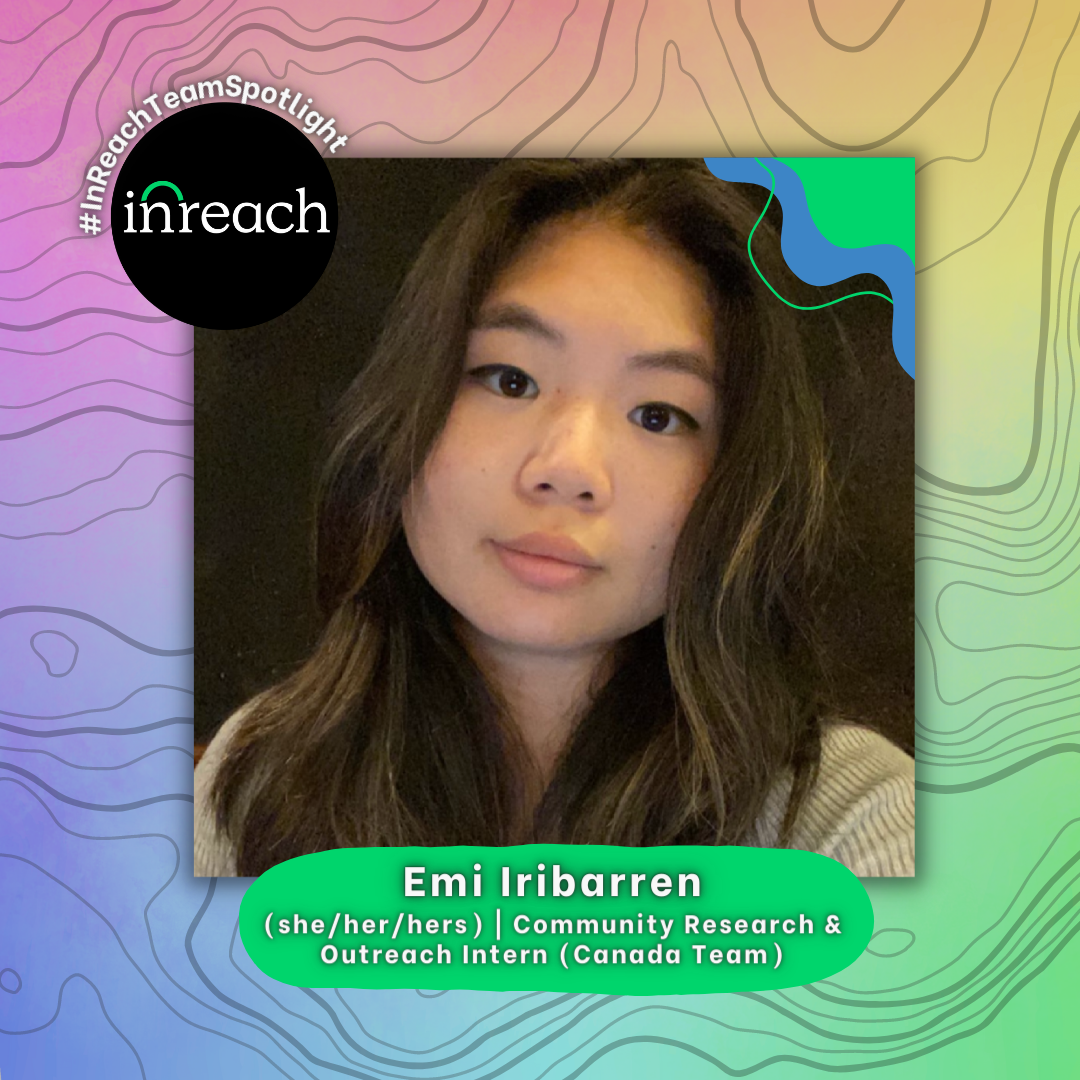 #InReachTeamSpotlight: Emi Iribarren
#InReachTeamSpotlight: highlighting integral members of the InReach team that make our work possible. Thank you for all that you do!

This week, we're spotlighting Emi Iribarren (she/her/hers), one of our Fall 2022 Community Research & Outreach Interns on the Canada team! As an intern at InReach, Emi follows our verification process to ensure that organizations and resources are LGBTQ+ affirming to be listed on our free App.
---
What resonates with you about InReach?

Emi: InReach's emphasis on providing resources to LGBTQ+ people of intersecting identities resonates with me as someone who is passionate about promoting political and social equity for marginalized communities. InReach's dedication to making services and resources accessible via a free tech platform also resonates with me as someone who believes that technology is a valuable tool to support and empower communities, like the LGBTQ+ community.
What is your favorite category (or subcategory) of support listed on the free InReach App?
Emi: My favorite category of support listed on the free InReach app is the legal category because I believe that affirming legal resources are crucial to LGBTQ+ people facing challenges to their livelihoods and political statuses. I appreciate that there is a range of legal support subcategories, such as crime and discrimination and refugee claim, that acknowledge challenges that those of unique lives experiences may face in a country's system.
What issue facing the diverse LGBTQ+ community are you particularly passionate about?
Emi: I am particularly passionate about increasing access to mental healthcare services for the diverse LGBTQ+ community.
Emi: A fun fact about me is that I was born in Wuhan, China.